Hello! I am having some trouble figuring out what I want to put on some of my beautiful red ladies in my clan. (I often have issues putting apparel on my dragons). Does anyone have some suggestions for them?
Mistess (a name I will possibly change):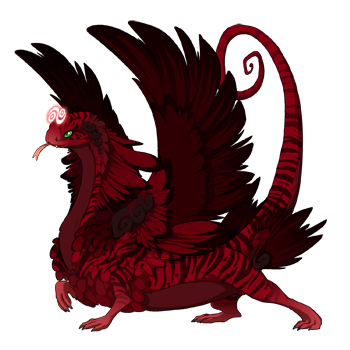 Mistress is calm, cool, and collected. She is a grower of plants and doesn't such much of a purpose other than that (and to cool down her hot-headed mate). Something flowery or girly would do for her.
Pyrope:
Pyrope is the exact opposite of Mistress. She is hot-headed, loud, and aggressive. She's one of the clan's soldiers in case of attack. I want something mean looking and warrior-like for her.