How this works: Post a dragon that shares its
primary
color OR species with the one above.
Comparable to Uno, but never-ending and without Action cards.
I'll start us off with Jasper (who has been exalted at this point, RIP):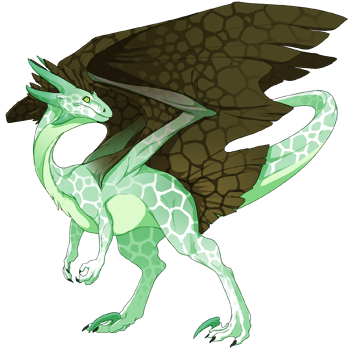 Oh, and congrats for continuing this game for this long. Can this ever be
"Prettiest Dragon Above You!"
big? The world may never know.