@
Harrlequiin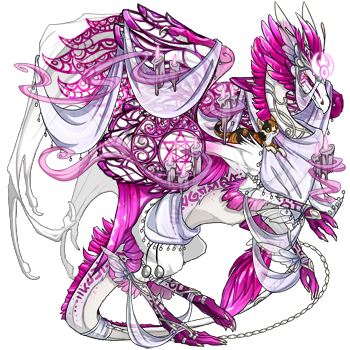 I hate to pick your very first dragon, but this is one of the prettiest progens I've ever seen. Usually I'm indifferent to facet, but the way it darkens her secondary makes her look like an xyy. And those matching eyes!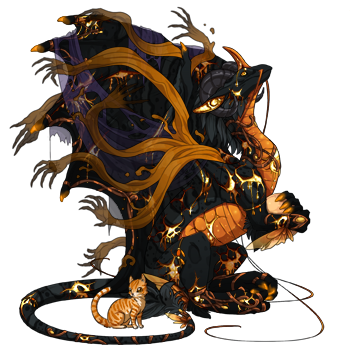 I forgot how good the birdskull set looked on Pearlcatchers! It really adds to her spooky halloween vibe, especially with her colors. I like her familiar as well!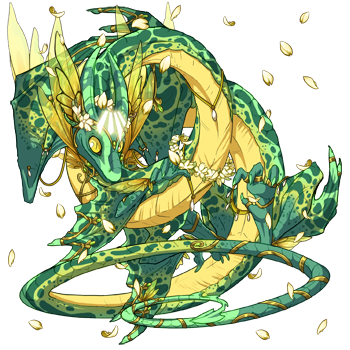 Green and gold is more gorgeous than I'd care to admit sometimes, and this boy is no exception! I love your use of the diaphanous set and the daisy flowerfall.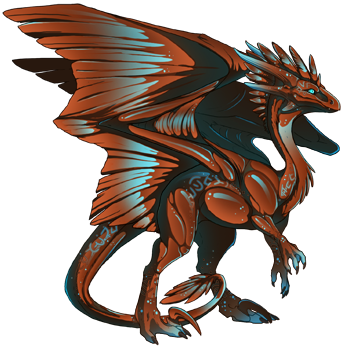 What a beautiful wildclaw! I've been dying for a copper metallic/alloy dragoon since the day it came out, and that combined with the matching eyes and glimmer is more than I can take.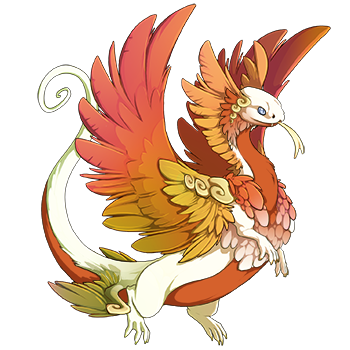 I've never seen that skincent used on a dragon of his colors, but it looks pretty good. I love how the brighter colors of the accent are evened out by his maize primary.