Colors
Primary:
Silver-Obsidian, Rust-Gold
Secondary:
Silver-Obsidian, Rust-Gold
Tertiary:
Silver-White
Genes
Primary:
Piebald, Facon
Secondary:
Stripes, Current, Peregrine
Tertiary:
Okapi, Underbelly, Stained
Eyes
Eye colors range from greens, oranges, yellows, and very very rarely blues. No such Tundra of this subspecies ever had Arcane or Earth eyes. If a Canis Lupus Tundra has ice eyes, it is an indication of blindness (see lore below on blind Canis Lupus Tundras). Red Plague eyes are an indication of being infected with a special virus (see lore on infected Canis Lupus Tundras).
Lore:
Basic Lore
These Tundras are unlike their brethren, expanding their diet to meat instead of plants. As such, their teeth are sharper than their counterparts and their movements swift in order to track prey. Typically, these Tundras are in packs, but occasionally one may see a lone Canis Lupus Tundra, although not for long, as they prefer packs to wander with others of their kind.
Colors range from greys, blacks, reds, browns, and even golds, and the colors typically match the environment that they live in. Their living range includes the Southern Icefield, the Tangled Woods, the Viridian Labyrinth, the Sunbeam Ruins, the Windswept Plateau, and the Shifting Expanse, but on occasion, a pack may wander into other dragon lands if the prey runs well.
Still, they typically avoid other dragons and like to keep to themselves. It causes them to be a very mysterious and misunderstood breed of dragon. However, it allows them to keep their culture and practices untainted by mainstream dragons. One such practice is howling to and with each other. It is a language meant for their understanding and knowledge only, so it is only shared to other dragons if they accepted as a member of their pack. Each pack has their own unique song that tells of their history and culture as well.
On nights when the moon is full, nearby packs gather to peacefully mingle, sharing stories and songs as well as compete in matters of strength, speed, cunning, and teamwork. They believe the full moon is sacred and would never dare lift a claw against one of their own kind at such times. However, when the moon is not full, packs can fight each other to compete for land and prey, putting their own pack first.
There is a structure within their packs, with an alpha female and alpha male on top, who are mates for life (or as long as the other is living). Sometimes, a lower Tundra may challenge an alpha for dominance, but the loser (whether the alpha or other Tundra) can be exiled from the pack, which is the usual cause for lone Canis Lupus Tundras.
-Falcon and Peregrine Genes-
Exploration by packs have expanded, and one such discovery was of a new variety of Canis Lupus Tundras that have also been blessed with a new assortment of skills bestowed by their ancestors. Most of these Tundras live in the Windswept Plains and amongst the highest mountains in the Dragonhome. They are quite sleek and quick, able to run great distances without resting and sprinting at high velocities. Some, mostly of the mountainous variety, can leap to incredible heights, even being able to snatch a bird out of the sky. Distinguished by the falcon and peregrine genes, those that share both genes have shown to exhibit the greatest prowess in speed.
Their coming also indicated new functions within the pack. They tended to not only be talented hunters at killing fast, light prey, but they also became messengers across packs or between hunting parties. Other times, they are assigned to be scouts of unfamiliar or dangerous territories. However, it is unusual to have these Tundras as acknowledged fighters or hunters of larger prey - what they lost in these skills, they traded for speed and agility.
Inflected Plague Canis Lupus Tundras
There are times, however, when the ranks and peace shift within a pack of these Tundras. These dragons are highly superstitious, and when these times come, there is often panic within the pack. It is almost unheard of for Canis Lupus Tundras to be born with red eyes, as none of the dragons are from the Wyrmwound, and would be unable to gain any of its sickening, disease-ridden traits.
However, there are occasions when this happens. Often times, this is resulted in the parent(s) coming from the Wyrmwound and becoming unaware carriers of diseases. One specific virus can (though rarely) become transferred to the offspring, resulting in eyes red as blood and a completely off-set temperament as the offspring reaches adulthood.
These infected Canis Lupus are highly aggressive and extremely territorial. Their pelts are matted and often more unkempt than those of the healthy members of this subspecies. These dragons vary in size and weight, ranging from light-weight and scrawny to heavily built, depending on how a Canis Lupus' body reacts to the virus.
Plagued Canis Lupus have a toxic bite, able to pass off the virus to another dragon and quite possibly kill them if the dragon is not immune, or familiar, to the corrosive, viral bacteria that inhabits a Plagued Tundra's saliva. The most distinct feature of a Plagued Canis aside from their horribly vibrant red eyes, is the mutations of their bodies. Some have growths, are missing patches of their pelts, are constantly drooling, or have their teeth and claws become sharper and serrated.
The best way to avoid the fate of having a Plagued litter is to keep a good distance between the Wyrmwound and yourself. Many packs have learned that the virus can be carried in food from the Wyrmwound and have stopped hunting there altogether to lower the risk. Shamans best advise that if one of their packmates goes into the Wyrmwound, that when they come back, they get thoroughly washed to remove any disease from their pelts.
Plagued Canis Lupus Tundras are immediately outcasted at a young age to avoid putting the pack in danger. As such, they're often deeply rooted with hatred as they grow older. These plagued Tundras move in packs of their own infected kind and with their higher aggression, they have no regrets with wiping out nearby packs. When news of such a group of Plagued Tundras lingering nearby, a pack's lookouts and strongest warriors are often told to keep an especially sharp eye out. However, it is their smell that is a better indicator of a Plagued Canis Lupus' presence.
Blind Canis Lupus Tundras
A Canis Lupus Tundra's sight is essential for most of it's daily activities, such as hunting. However, some of these Tundras have the unfortunate circumstance of losing their eyesight, whether from dangerous circumstances, old age, or as a birth defect. This results in white, translucent eyes that are unable to focus. When they do lose their eyesight, it causes them to be unable to join hunts or scouting parties. Instead, they turn their talents to other functions within the pack. Most blind Canis Lupus Tundras become excellent Shamans or healers because their other senses become much sharper with the absence of sight. Others can become "pack mothers/fathers," where they take care of the pups until they are of age to hunt with the rest of the pack. Still other blind Canis Lupus Tundras can become storytellers, recounting the pack's history, a variety personal stories, and legends held amongst the species. A blind pack member does not become useless once he/she loses their sight because a pack believes that each and every member needs to contribute to the pack as a whole.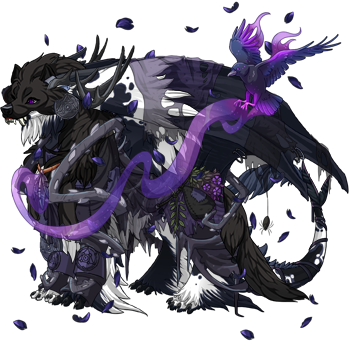 Shapeshifter Canis Lupus
Primary: Silver - Shadow, Piebald
Secondary: Silver - Shadow, Stripes or Current
Tertiary: Silver - Shadow, Underbelly or Okapi or Stained
There are special Canis Lupus Tundras that are gifted with the ability to shapeshift. These Tundras can be identified due to their deep purple eyes. In addition, their colors are of a darker shade, making them slightly different in appearance than their typical brethren. Overall, their temperament is typically secretive and reclusive or cunning and mischievous. It is harder for them to fit into the average Canis Lupus pack. However, if they are part of one, they can be quite useful and helpful in daily pack life
Beginner shapeshifters can only transform to one other creature. As they become more experienced, they can transform to two or three different forms. Transformations can only be of living creatures and not inanimate objects. There are shapeshifting Canis Lupus Tundras born on the night of the new moon. The pups born on these nights can have the ability to shapeshift to more forms than the average Canis Lupus shapeshifter. There is a legend of a shapeshifting Canis Lupus who could transform to any creature at will.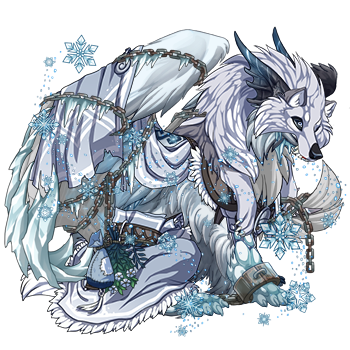 Spirit Canis Lupus
Colors: XXX
Moon or White
While shapeshifter Canis Lupus are of a darker color, spirit Canis Lupus Tundras are of a much light shade, white/white/white or moon/moon/moon. Their eye colors range the same as a regular Canis Lupus Tundra (cannot be a shapeshifter or infected). Their abilities vary but are typical of a more astral plane. Spirit Canis Lupus Tundras can predict the future, walk dreams, communicate with spirits, or have some control over the weather.
Those spirit Canis Lupus born on the night of a full moon are more powerful than others of their kind. In addition, the eye color of a spirit Canis Lupus also indicates the element in which their power is strongly dictated by. For example, it is more likely that a spirit Canis Lupus Tundra with water eyes has the ability to predict the future or read the past. On the other hand, one with wind eyes likely has control over the weather.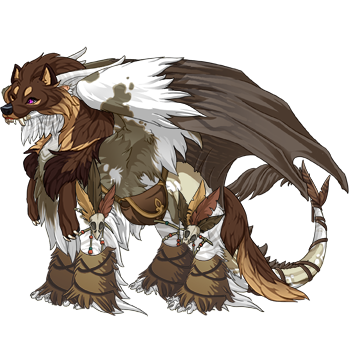 Guiding Soul Canis Lupus Tundras
Arcane Eyes
Same Color and Genes as Regular Canis Lupus Tundras
After the war against the infected Canis Lupus, many Tundras fell on the battlefield. It was a disheartening moment, and it weakened the packs. Who would guide them in this time of strife and the restore the Canis Lupus Tundras to their former greatness? After the endless prayers of the remaining shaman from all of the packs, it seems that their needs were acknowledged by the fallen spirits. A starlit path from the night sky traveled to the land, allowing the spirits of past Canis Lupus Tundras to greet their packs and loved ones.
From that point forward, guiding soul Canis Lupus Tundras could traverse to and from the astral plane to provide guidance and comfort to those they left behind. At this point, it is unknown at how they are called to the physical plane, if called at all by the living. Sometimes it seems that it's a decision made from the pack of the heavens that all Canis Lupus Tundras get called to after they breathe their last.
However, there is already lore behind these rare and mysterious spirits. It is said that each falling star is actually another spirit passing into the physical plane. Also, they believe that the spirits are only able to return to the spirit world when the stars are bright and cluster together in the sky - a path that they can walk on back to the heavens. What is factual about them is their Arcane eyes that differentiate them from the living. Sometimes they can retain a tangible body when traversing the physical plane, but most are incorporeal and can slip in and out of sight. It is also uncertain if they can affect their surroundings, but there are stories of spirits that had saved a pup from drowning or of a spirit that brought food to a starving pack. Still, packs are always welcoming of their spirit brethren and are honored by their presence, however long it may be.
Hierarchy of a Pack
A pack, on average, contains 6-9 Canis Lupus Tundras. Some as large as 36 have been reported… Smaller packs of 2-3 are usually formed as newly created pack or were larger packs that have been decimated by disease, natural disaster, or even scarcity in prey. However, they soon try to build their numbers. Packs also follow a well-built hierarchical structure that they learn of since birth and fall into as soon as a pup becomes of age. At the same time, packs are like families, with each member contributing in his/her own way. In fact, they cherish their pack so much as a family that they rarely resort to violence in any disagreements or fights.
They also visually show the hierarchy in their manners and body language. If a Canis Lupus Tundra is approached by one of a higher rank, the Tundra will show deference by holding his/her tail low (almost between the legs), ears folded backwards, and crouching slightly, which can make the back arch. If the Tundra wants to show complete submission, he/she will lay on his/her back, exposing the belly and throat. If a pack member wants to be forgiven for his/her offenses, he/she "kisses to make up" by licking the muzzle of the other pack mate and shows deference in ways that were stated prior.
Alpha
The alphas of a pack are a mated pair. Typically, they are the two that started the pack and can either be of the same or opposite sex. Only if the the alphas are too old, crippled, or dead are they replaced by the betas (see next section). If an alpha is challenged, it can either be directly through a fight (very rarely with the alpha or challenger killed) or by harassment or imitation by the challenger.
Alphas make the final decision even after collaborating with the pack or alone with the betas. It is important to try to have a mutual agreement between the alphas and the rest of the pack, but this is not always the case. However, the pack will always follow the will of the alphas. Only if the alphas are overthrown can a decision be changed by the new alpha(s).
In order to reinforce their dominance, alphas close their teeth on a subordinate's muzzle in what is considered a ritual bite. This bite does not draw but is considered a sign of affection as well as friendly discipline that reinforces the hierarchy between the alpha and the pack member.
Beta
The betas of the pack are the second-in-command. They collaborate with the alphas on serious decisions but can make and carry out smaller decisions that are approved by the alphas. When alphas are not available, the betas will make an official decision for the good of the pack.
They also keep an eye on pack members for any misbehavior or potential fights. The betas will try to interrupt such offenses and bring them up to the alphas, who will make the decision as how the offender(s) will be punished. On the other hand, if the offense is quite severe, the whole pack will collaborate and determine the punishment, which can be as serious as exile.
Delta
Going down the hierarchy tree, deltas are seasoned members of the pack. As the bulk of the pack, their duties vary based on the given situation, such as scouts in a new territory or hunters when food is needed, assigned by either the beta or alpha. If a beta is killed, moved up to an alpha, or crippled, the deltas meet and decide amongst themselves who would be best to be the new beta.
Shaman (and apprentice)
A shaman is the designated healer of the pack. He/she ranks below the alphas and betas but is considered to have a higher or equal level in relation to the deltas, depending on the experience of the shaman. There is only one shaman in a pack, but he/she can take an apprentice in order to ensure that the experiences and knowledge are passed down to the next generation. The apprentice can be a pup that recently have come of age or another packmate that shows skill in the art of healing. The rank of this Tundra will be of the level that he/she is apprenticed. If it is the level of an omega, then the apprentice still has the opportunity to rise to the rank of delta.
The shaman's responsibilities are tending to the wounded and sick, gathering special plants and items that are necessary to heal the pack, and helping in the birth of a litter. As such, the rest of the pack typically respects a shaman's consult and care.
Omega
Omegas are the lowest of the hierarchy and are typically pups who have recently come of age. Other times, omegas can be Canis Lupus Tundras who have lost rank due to serious offenses. They do not have as many important responsibilities as deltas, but can pair with a delta in higher assignments for experience. Only when a pack acknowledges an omega's feats and abilities can an omega move up to the level of delta. At this point, the new delta can change have his/her name changed by the alphas, but only by his/her consent.
Storyteller
It is very important to keep the history and experiences of a pack alive and remembered. As such, a special Canis Lupus Tundra can be assigned the responsibilities of a storyteller. A storyteller can still participate in the average responsibilities of a delta but are not as often called to do such tasks. The prime responsibility is instead to create howls and recount stories that describe the pack's history, life, lore, and lineage. This is why a storyteller typically has a very sharp memory. However, few storytellers use other means to record the history and stories of the pack, such as weavings, writing on animal hide, or forms of art, which can then be passed down to the next storyteller.
Pup Sitters
Pup sitters are one of the primary caretakers other than the parents. While the pups are with the mother, pup sitters care for the mother's needs while keeping a careful eye on the young Canis Lupus Tundras. When the pups are weaned off the mother's milk and eat meat, they are then mainly cared for by the pup sitters as the mother returns to her duties in the pack. This does not mean that pup sitters do not have any help from the rest of the pack. Now and then, pack mates help entertain and assist in keeping an eye out on the pups.
Oftentimes, pup sitters are Canis Lupus Tundras that are too old to join in the hunt or are disabled. Other times, when there are neither of these individuals in the pack, a Canis Lupus Tundra temporarily takes the place of a pup sitter until the pups are of age to be considered formal members of the pack.
Pups
Pups are highly valued by the pack as they are the its future. When pups are very young, they are cared for primarily by the parents and pup sitters. However, the whole pack shares the responsibility to guide and care for the pups in some capacity (playing, feeding, watching, etc.).
When pups are born, they are quite helpless and stay with the mother. Litter sizes are between 1-4 pups. Names are given by the parents as soon as a pup's eyes open. When they are strong and old enough, pups are each assigned by the alphas to a mentor who will guide his/her assigned pup in the ways of the pack, such as how to hunt and defend themselves. Once pups come to age, they will be evaluated by the betas. Only when they are considered ready by the betas are they considered full-fledged members of the pack and begin at the lowest level of the hierarchy, or omegas. They have the opportunity to
move up in the hierarchy based on their own actions and the interactions with the pack.
---
Canis Lupus Gaolers
With the emergence of the Gaoler Ancient Breed, so had the ancestors of the Canis Lupus Tundras have begun to re-walk the lands of Sornieth!
Appearance
Primary:
Antique - Moon, Silver - Obsidian, Sanddollar - Metals, Sand - Auburn
Secondary:
White - Moon, Silver - Obsidian, Sanddollar - Metals, Sand - Auburn
Tertiary:
Antique - Ice
Other color variants (
Dark Range
XXX, XYY, XXY, XYZ
Colors: Silver - Obsidian
maybe more to come?...
They share the most of the same color range and genes as Canis Lupus Tundras (which makes sense as they are related, but there are also deviations too, as they are exclusive to the Gaolers. Genes like Shaggy, Streak, Wintercoat,
Weathered, Phantom, and Spirit are now added alongside Underbelly, Falcon, Peregrine, Stripes, and Piebald (although Piebald is considered to be a trait of the lesser pure-blooded Gaoler, displaying the evolutionary link to the Canis Lupus Tundras).
Canis Lupus Gaolers are a more pure-blooded ancestor, which causes them to be generally larger and more wild than their forbearers. Their horns are also used in combat along with their sharp fangs and claws. Since their wings are smaller than the Tundra's, these subspecies' limbs are stronger to help them run swiftly and attack their prey and enemies.
There is still more to learn in terms of this subspecies ancestor, as they are reclusive and still newly discovered.
Lupes-Canis Lupus Hybrids
Click here for more information on the Canis Lupus Tundras subspecies.
Lupes lore and hybridization permission courtesy of @counterklock
There is a closely related subspecies called the Lupes, and it is hinted that their origins are tied together with Canis Lupus Tundras. However, where the Canis Lupus packs have a religion that honors ancestors and the natural world, the Lupes follow the worship of specific wolf Gods - Skoll, Hati, and Fenrir. This does not mean they do not have amicable relationships between both types of packs, and their similarities instead encourages alliances and unions. If any such union brought upon pups, there is the option of these offspring to either stay in a Canis Lupus or Lupes pack, depending on the decision of the parents. Very few times in retold history have these decisions led to bloodshed...
Those born from a Lupes Tundra and Spirit Canis Lupus Tundra are especially special, as they inherit both the natural powers of Spirit Canis Lupus Tundras and the blessings of the wolf Gods. It is difficult for them to find comfort between one or the other more strongly, as they can communicate with their ancestors and the Gods. It leaves them especially stressed when a pack aligns more strongly with only one of them. It as though they are torn between two worlds within themselves even though they realize more than others that the worlds they see into are actually fused together into one.
Canis Latrans (Coyote)
Earth Eyes
Primary: Sand – Chocolate, Piebald/Falcon
Secondary: Sand – Chocolate, Stripes/Current/Peregrine
Tertiary: Ice – Maize, Underbelly/Stained
These are not a direct type of Canis Lupus Tundras. Instead, these Tundras are distantly related, like cousins, and look similar. Smaller than Canis Lupus Tundras, their colors range from sand to chocolate making them have more earthy pelts with lighter underbellies (between ice to maize). They do not have as well-constructed packs, which are commonly smaller and consist between 2-5 members. Trickier than their cousins, they enjoy playing tricks and sharing riddles. In addition, they scavenge more than the hunt. If they do hunt, packs only hunt small prey, like birds and rodents, and the young of larger prey.