My clan leader would be my progen, Radiance.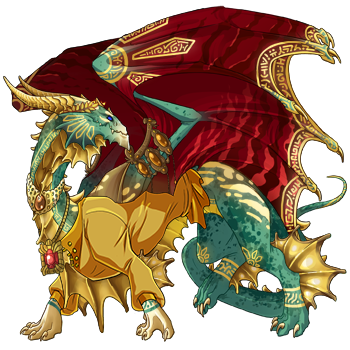 Basically, since she founded the lair and has a habit of taking in homeless dragons/adopting hatchlings, Radiance has become the de facto leader of the clan. It also helps that she's one of the strongest, with the most Coli experience under her belt. However, she is still quite young, and still has a lot to learn about leading a clan. Fortunately, Radiance is a quick learner, and she has her friends to help her.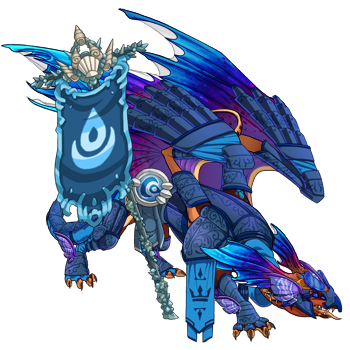 Gleaming is Radiance's mate and second-in-command. He showed up one day while Radiance was digging out her lair, and decided to stick around. He and Radiance share leadership duties, though Gleaming will always defer to Radiance.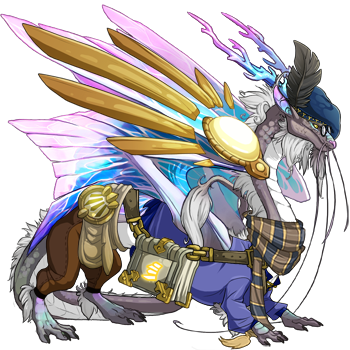 And Thistlepuff rounds out the team! Though he doesn't lead the clan in any offical capacity, he is older than Radiance and Gleaming, and his experience allows him to give them helpful advice when they need it. Together, the three of them run the clan and form the clan's strongest Coli team. Though the Clan of Roaring Waters may be young, it is growing, and together they will guide it through whatever life may throw at them.