I came to realize today, that one of my craziest lairmates is absolutely pimped out! He is not even my favorite favorite! So this is to all dragons out there who you have spent way too much money on!
This is Asher, a fire mage, magician, and eccentric nutcase in my clan. His outfit is not done yet, but as you can see, I have HUGE plans! And I gened him.
Besides that, I think Gotham my progen and leader would come next, just because of the darkened scars, and the time I took to pick out his items. Part nomad part leader, and not cheesy or generic hopefully.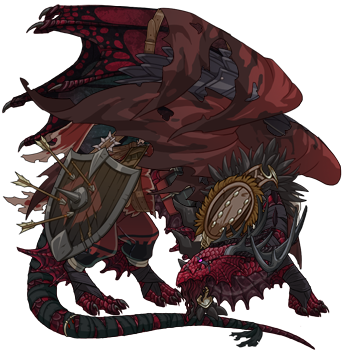 Who in your clan has gone way past your expectations of ever finishing? XD