((This is a fairly abridged version. To know more, ask me, or just click on the dragons as a lot of them have lore.))
It was not always MANGENTA, but it was always pretty weird.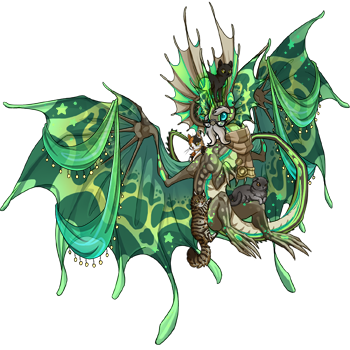 The spaceship crashed in the middle of the desert, and sparks flew. It was pretty damn impressive, what with the ripping apart of space-time and the giant fireball of a petrol tank, but only one dragon was there to see it. The loner Tundra, Ulfsarker. He'd been listening to his favorite band, MCR (My Chemical Ridgeback), when a tiny Spiral hatchling had nicked his favorite poster of Fall Out Dragon Lad, and forced him on a long trudge across the sands.
Abandoning his quest for the moment, the dragon bumbled inside the strange 'asteroid', and found there another - a Fae, covered in cats. He didn't like other dragons much, but he did like cats, so he tried to help her out as best he could. She had his language nailed within days, and as a show of her gratitude, she accompanied Ulfsarker on his quest for the thieving Spiral.
With several days lost to healing her, for most dragons this would have been an impossible task in the shifting sands, but Unphazer was not most dragons. She seemed to have several uncanny tracking abilities, which she called "GPS" and "Google", and she abused them to find the Spiral easily at a place she called "Ebay".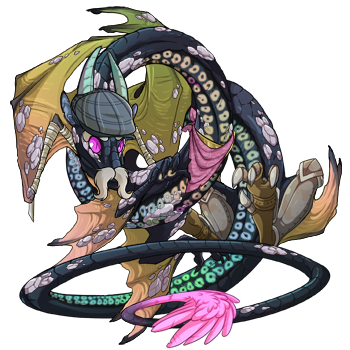 When they caught him, he was holed up in a little cave in the side of a cliff, his den covered in stolen posters; the owners simply hadn't cared enough to retrieve them, he claimed. And he blocked their way when they tried to go - he was making a clan, he said, and he wanted determined dragons with similar interests to join.
Unphazer didn't know what a clan was, given she was only pretending to be a dragon, so she just shrugged. Ulfsarker, on the other hand, ranted until his voice was hoarse about how he was
different
, and how he wasn't going to lead some sort of clan, and he was much more special than that, and also you couldn't be a real fan of MCR if you weren't a loner, and how else was he to be taken seriously? The Spiral - Ultimemer - waited for him to finish, before agreeing: he wasn't going to lead the clan.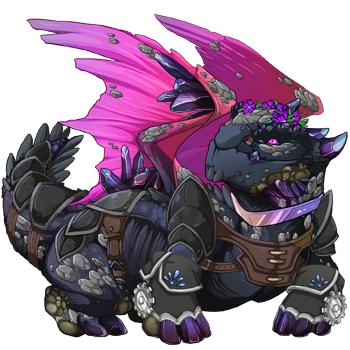 Ulfsarker, as much as he wanted to, couldn't leave without Unphazer's "GPS" ability, and she was keen to stay when she saw the Snapper, Ultimemer had taken as his 'Ultimeme'. This dragon was about as much dragon as Unphazer was, and the two spoke avidly about things nobody could understand, like "cinnamon buns" and "molars". So, Ulfsarker resigned himself to stay, though he kept to himself; it wasn't like he was being hurt by staying, after all, and the Spiral had some decent taste in music and (stolen) posters.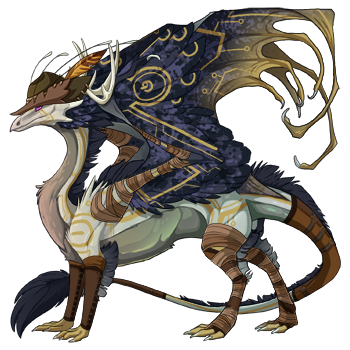 They didn't meet the leader at first; he was a very shy thing, on very weak legs. However, after a season of the three of them living together awkwardly, and Ulfsarker slowly falling for the alien Unphazer, Ultimemer took Ulfsarker to Unabled, while Unphazer sat on their first nest. A dragon always working on some mystery or other, living in the caves most of his life, Unabled had lost a drunken coin toss to Ultimemer in some Arcane pub, and so ended up the leader of this paltry group. (And sworn never to drink again, of course.) His name was pronounced You-na-bled, as in
unicorn
; anyone who got it wrong would 'get doxxed', whatever that meant. Unabled seemed to use as many odd terms as anyone else in the group.
As of now, he was working on a mystery, and since he was apparently the leader, he ordered that the others help to work on it, too. The mystery was regarding the rift that had opened when the spaceship had exploded - it hadn't closed. Unabled proposed that an egg be taken to the rift and incubated near it, to see what would happen... or possibly just because he felt like it.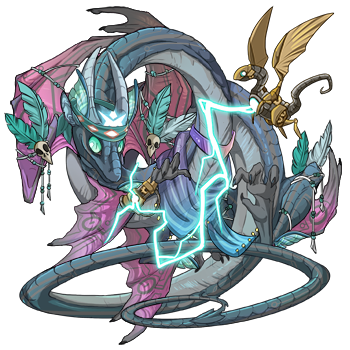 Since Ulfsarker was not interested in one of his eggs being used, Ultimemer 'found' an egg. The dragon that hatched was Ultaki, and the very day he hatched was not one anyone was going to forget in a hurry - since it was the day Unabled tried to fly for the first time.
Ultimemer had been a supportive friend throughout Unabled's leadership, but now he was too supportive, and also pretty drunk - he really thought the Skydancer could do it. He really did. Blaming himself for the horrible accident, the Spiral retreated into a deep hibernation, leaving only three dragons in the group. As much as Ulfsarker thought he should leave with Unphazer and find a place that was, like, not a desert, with actual food and stuff, he couldn't abandon a hatchling. Even MCR wouldn't do that.
To signify they were no longer a clan, Ulfsarker removed the 'ul' from Ultaki's name. When Taki grew up, he would be his own dragon, free from the influence of others.
But then...
He
arrived.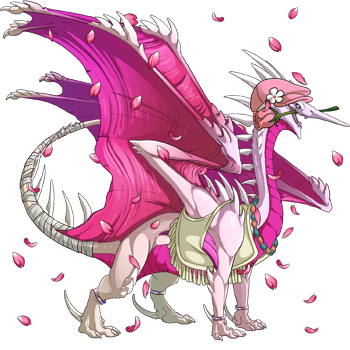 Quote:
This is MANLY MCBRO, a TRUE MANLY MANGENTA MAN. When he flies, there is not THUNDER, BUT PURE MAN-BEATS from his BROSOME WINGS. He LIFTS IMPERIALS, and the chin-up bars JUST AREN'T STRONG ENOUGH TO HOLD HIM. He has WRESTLED EVERY LAST BEAR IN HIS CLAN, AND HE HAS DONE THIS TWICE - first, he had to wrestle them from their owners' grips, and then he had to, y'know, really wrestle 'em. HIS MIGHTY, MACHO, MAN-DREAM IS TO WRESTLE ALL THE BEARS SOMEDAY.
And Ulfsarker could not
stand
him. The Ridgeback marched on his cave with a small army of bears and dragons he had lured away from other clans, and a clear agenda: no dragon that was not 'mangenta' was to be tolerated. A term that was initially the color, 'mangenta' soon turned into a broader idea of 'manliness', as Taki was swept under McBro's wing due to his weird psychic abilities. And again, Ulfsarker was desperate to leave, but Ultimeme had the misfortune of having 'mangenta' wings, and Unphazer would not leave her.
Meanwhile, McBro used Taki's seer abilities to build himself a veritable empire. Where the money was, Taki would point, and McBro would charge in that direction with the manliest noises ever to emerge from a dragon. Only Ulfsarker stood in his way at times - McBro wasn't greedy, but he didn't know the meaning of the word 'enough'. In pursuit of the strongest and the strongest colours, Manly McBro put together massive buying threads, where hundreds of dragon clans would descend on his wallet, or fight it out for his funds in the coliseum. He loved it especially when they hurt it each other - it was 'extra manly', he said.
McBro was almost secretive about his background, only not really - he just said it wasn't manly enough to count, and bronestly, he was probably right about that. Nobody could be as manly as Manly McBro, not even his own
past.
Some major dragons bought during the McBro period were Sir Cuit, a Spiral who named all newcomers to the clan...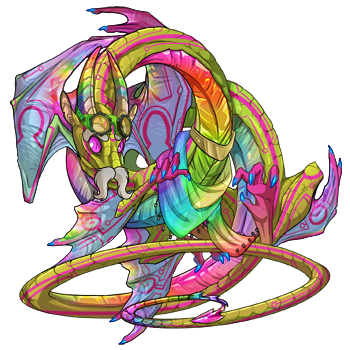 Manbelly, the only Coatl at the time of his colours, who with his mate had many, many,
many
identical hatchlings...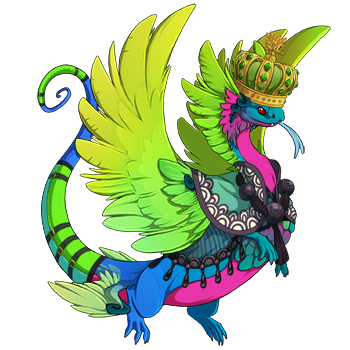 Amanzing, the first Coatl to enter the clan, who dedicated much of her time to researching the rift with Unphazer...
And many, many more. The clan numbered over a hundred dragons very soon, and lair space was crammed - with Ulfsarker left on the outs of it. Fed on only the scraps, the Tundra found he'd gotten what he wanted: a lonely existence. And maybe he didn't really like it as much as he'd thought he would. But then again, sneaking into the clan to feed Taki, who by this point was under something like house arrest by McBro... that was sort of like that one song. The edgy one.
So he tolerated it. And then two things happened that rocked the clan to its core.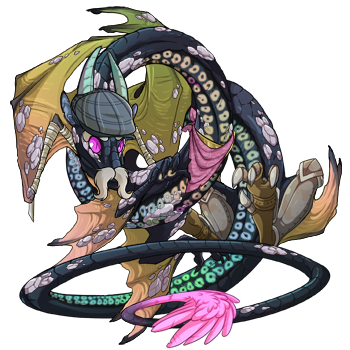 Firstly, Ultimemer came back. He roared out of hibernation, reclaimed Ultimeme as his mate, and he threw Unphazer from the clan for getting way too close to her. In a bid to suck up to McBro, Ultimemer caught Ulfsarker during a visit to Taki, and ruined his left eye. For this, Ultimemer was made clan deputy, and he put an enormous brake on the spending; the clan had a vault now, and it quickly began to fill.
Ulfsarker now set up camp with Unphazer in the remains of the crashed spaceship. And there, they found a half-grown hatchling trying to wriggle through the rift...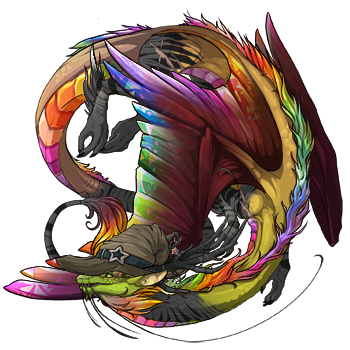 This was Mary Sue. She was hatched and raised in another Timeline from that of Sornieth, a land that requires great strength and skill, where all dragons were born with an instinct to kill those around them, especially those of fellow breed. When she was thrown into Sornieth through strange rifts in time-space, she had already grown over half way to adulthood - and her instincts certainly did not leave her as she had left her land.
Mary Sue hated Imperials with a passion. But to eliminate all those she felt were like her, she needed someone in the clan to help. And Trageon - a dragon attracted to Ultimemer's vault like a blowfly to a steak - was just the thing she needed.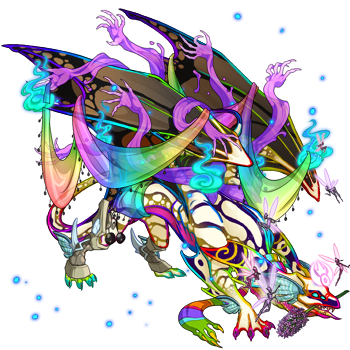 Trageon was not only magenta, and therefore mangenta - he loved Mary Sue to death. He would do anything for her, because with her size and strength, she could always open the vault for him and let him roll in the money, and Trageon had something of an addiction to that. When the Mirror was eventually thrown from the clan for his stealing, the group tasted the full rage for Mary Sue.
For four days and four nights, the Imperial wrapped herself around the cave network, blocking every exit as she blasted fire inside. Nobody could escape, and the rocks only became hotter and hotter. Ulfsarker didn't want to help, but as the days wore on, it seemed he and Unphazer were the only ones who could - and so, reaching into the Rift again, they produced another horrifically overpowered dragon.
Mary Sue and Gary Stu clashed, and clashed, and clashed. Their fight could be seen from the horizon; the Imperial gushed out fire and smoke, and the Nocturne dredged half the water of the ocean to fight her. When both collapsed, Manly McBro and his lot were ready - they roped down Mary Sue and they dragged her to the deepest, darkest cave they could find, with a Guardian forever her... well, guard. Gary got away, but with a Guardian always on his heels, he was unlikely to hurt any more. So, the clan settled down once again.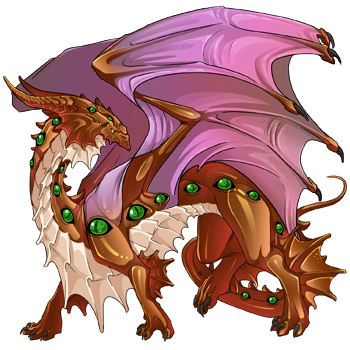 McBro was now grateful to Ulfsarker and Unphazer for their help, and made sure they were always fed; they might not be manly, but they had saved everything, or at least a lot of the gym equipment. Taki was no longer kept under lock and key due to Mary Sue being down there, and he lived happily in the spaceship, where he chatted up the various ghosts drawn to the rift. There were always a few of them around. After a while, these ghosts even started to become regular, seasonal. In particular, the ghosts Maheru and Eora were involved in an event called "The festival of CHRISTMANS", which like all festivals, mostly involved drinking and punching bears.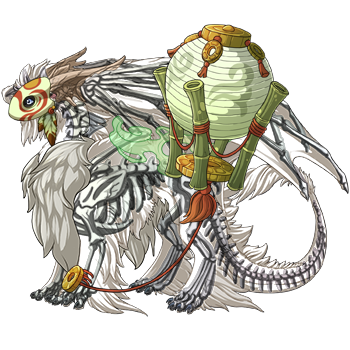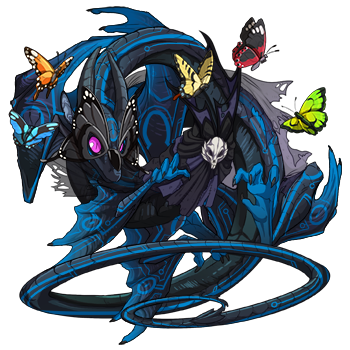 Another two well-known dragons were Fireheart and Tourmaline. Not quite ghosts, but not quite alive either, the Wildclaw and Coatl often seemed to visit the spaceship to rejuvenate. Being travelling dragons, they knew a great deal about the goings-on of Sornieth - information that Manly McBro and Ultimemer always appreciated. Ulfsarker found that just living in the spaceship was in itself a very important position to be in, and he honestly quite liked the attention.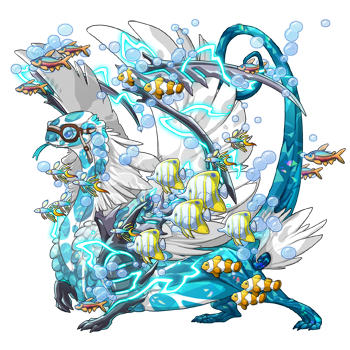 Things were peaceful, until they weren't.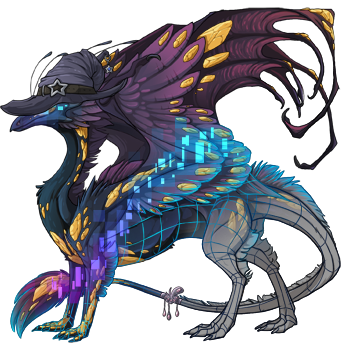 His name was simple, but his heritage was complicated. It turned out that Unabled, the dead Skydancer leader, had in fact had hatchlings, and Aethos was a great-grandson
(yes, in the FR game as well)
. He and his followers pitched a camp opposite the cave, and soon nests started to be full of eggs that were... well, not mangenta at all. Aethos colours, actually.
McBro pretended not to care - exalt fodder was exalt fodder, after all. These dragons were technically making him money every time they cast out one of their own. But when a dragon of the old leader's colours and genes actually hatched, it was all a conspiracy all of a sudden. The Skydancer had been tolerated for a full year, but he was run out all the same, and his granddaughter - whose many eyes had supposedly prophesied that there would be a good hatchling in the next season's nest - was taken away. She woke up, in the dark, and feeling rather... odd.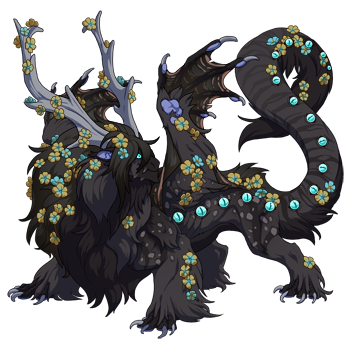 Ultimemer had been theorizing what to do with dragons ever since the Mary Sue disaster had gone down. Now Gaolers were known, with their justice-heavy tendencies, the Spiral hoped that perhaps changing a dragon's breed would change their mindset also. Unusual, the grand-daughter, was locked away with Scales, a young and naive Gaoler with a penchant for following her heart, and Edge, a Nocturne who had - a bit like Gary Stu - been thrown from his clan for attacking those who were different. He'd woken up a Gaoler, too.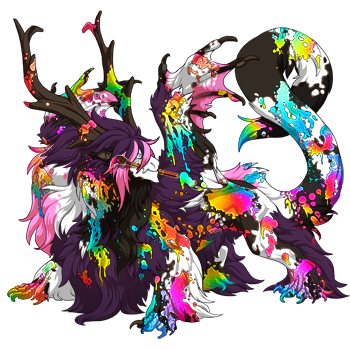 This whole operation was very secretive; nobody except for a few dragons knew of the three Gaolers. And their attention was soon taken by a new threat anyway: the dragon Pox.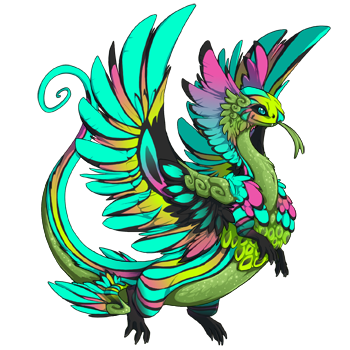 With his duo of very creepy and probably radioactive Skydancers, Pox seems to have a problem with Manly McBro - maybe some sort of history. Or maybe he's just annoyed he isn't really mangenta? Who knows...