PLEASE DO NOT POST. if you have any comments, please direct them to my clan profile or private messages. no criticism, please.
You are walking in the Starwood Strand when you find an archway that appears to be carved from marble. Vines with glowing blossoms that are similar to those on the trees cover the archway, like it is an abandoned structure. You see a tablet that reads: "STAND UNDER THE ARCHWAY AND YOU WILL FIND US."
Many questions run through your head. Who is this "us"? Are they still active? Are they hostile? What is an archway doing in the middle of the forest?
Your curiosity takes hold, and you stand under the archway. In mere moments, you are teleported to a library of some sort! A Skydancer greets you with a smile and a wave.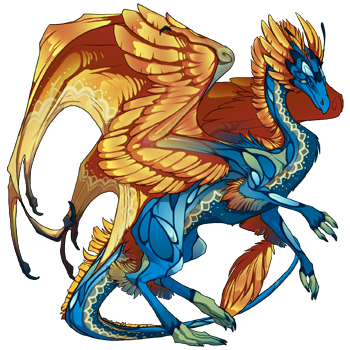 "Welcome to Clan Wrathfire's visitor center! We are an organization that rides across space to chase and contain dangerous criminals. Feel free to study our history and other stories. Oh, and if you try to leave with a book, it is automatically teleported back to its shelf. Enjoy your stay!"
The Skydancer smiles at you warmly. All around you are shelves with books. There aren't too many books, as if this clan's story is still being written.
• LunaflareMoon •
• They/them •
• FR time +2 •