Hello there!
I recently acquired a new dragon, in which I am in need of
lore and
art for...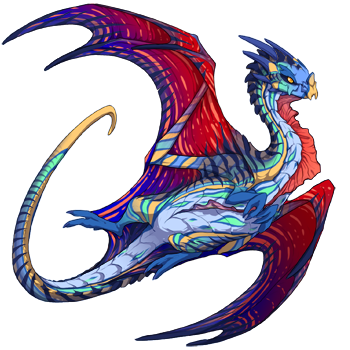 T
he only problem is, I'm not the best writer out there... I'd like someone with more inclined abilities to write to for me.
I'm willing to pay, however much you may charge.

This is the story prompt I had in mind for her, based on my own headcannons:
---
Toast (Her name may be changed later... Just use this one for now) was the happy mother of 8 children, all living atop the Blacksand Annex in The Ashfall Waste. One day, a group of rogue dragons ambushed her clan. They began to trash the town - Setting houses on fire, stealing goods, scavenging eggs from nests, slaying her clansmates...
Toast, mortified, quickly rushed her way to her house. When she arrived, she saw her house had been set on fire, her children still inside... They were trapped. Toast wasn't the strongest dragon in the clan. She was unable to move fallen debris out of the way... Her children perished inside the burning house.
She vowed to never let such an atrocity happen to her again. She trained herself to be a skilled fighter. She has yet to have more children... It's speculated that she may never try again. Some call her crazy, as she swears that she can still see her children, and they speak to her. Maybe it's out of her own regret?
She's just glad her children knew their parents... She never met hers.
---
I typically like shorter stories, but with something as in-depth as this, I'd appreciate something longer...
---
As with all new additions to my clan, I am also looking for art to decorate her bio! As with the story, I am also willing to pay... If you just need practice with drawing dragons, feel free to use her!
I can't pay using PayPal, I apologize!
Please let me know if you are interested in doing this for me!
You don't need to ping me, I am subscribed to the thread!