(Bio Day because I have no idea what to write otherwise :3)
Bio Day:
Aurora wrote:
Aurora is mostly a moody, constantly irritated coatl, something from her past affecting her as a dragon today. Though she is openly bitter to many dragons, she can care for others just as well. She loves her adopted brother Arion, and wouldn't want any harm to come to him. She's just slightly annoying about it. Aurora set off for the Windswept Plateau from her original clan in the Shifting Expanse with him, but her intentions there are still unknown. She is rather secretive about her past, and gets snappy whenever you pressure her about it. Though she may seem steely and unemotional, she holds strong sorrow somewhere deep within.
Arion wrote:
Arion is certainly a rarity when it comes to dragonkind. With no actual biological parents of his own, the young spiral is usually the odd one out, bearing elemental powers heightened beyond the normal capabilities of his kind. This leaves him quiet socially awkward with dragon who he isn't used to. Before he only trusted himself in the presence of Aurora, his adoptive sister. But now that he finds himself in a small, makeshift clan of other dragons, he must learn to get a grip on his supernatural abilities before he blows something up on accident.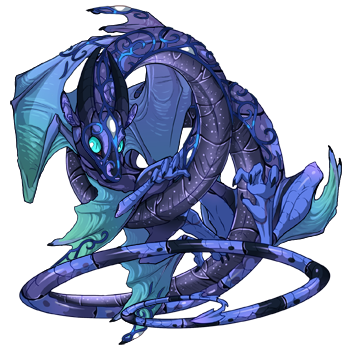 ---
@AmberHive @mayanaz @Spottedleaf125 @KallyPaige @Skyeset @Moon314@WildRose42 @PrussianWizards @CleverDual @Firedawn @Dragondreamer@Shadow104 @ScaledBookworm @LuminusPrime @CrAZDragon @DragonMist@Shadowhunter43 @Digimon11 @Avu42 @MythicalMemeLord @GhostBreath @Vyxen@VioletEevee @Verdant @Sanddollar @Faolyn @Bluebirdi3 @ThornOfStorm130@ObsidianMage @TropicalDiamonds @fenshae @Catkidemma @WhoOwlborn@Bitterbluesky @RedFennel
I had serious writer's block today, so I couldn't figure out what to write about and how it could contribute to the story. I'm open to suggestions! It'll keep future updates from being excessively boring ^^'