Hi everyone! I figured I'd actually post a thread for this stuff instead of just hoarding it all on my blog.

This is definitely always going to be a work in progress, but please feel free to leave suggestions and comments! I might not always reply, but I always read pings and messages. :)


You are allowed to edit these and use them to sell dragons, just please always credit and link back!
---
---
---
---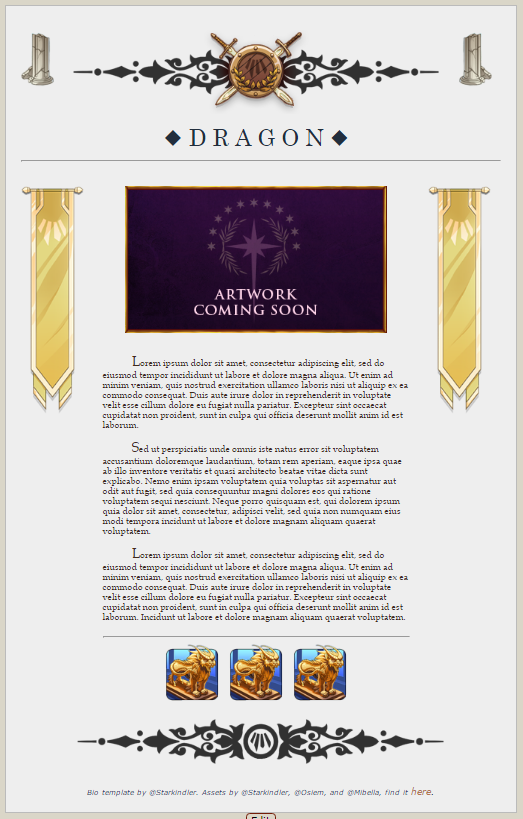 Click the image above to see previews for all the elements!
CODING
I set up everything the way Mibella set up their thread and coding, because I love how easy it is to decipher what parts of the code you should be editing if you don't want to make any major changes! So go thank them and give them some love if you haven't already for their GORGEOUS bios here. As for the assets, the flags by Osiem can be found here, and some of the vista cutouts by Hazeledpoppy can be found here.