The poll results are in, and having flair revert to Obelisks having their own gradient and mane treatment separate from other mane treatments present in the gene was the winner.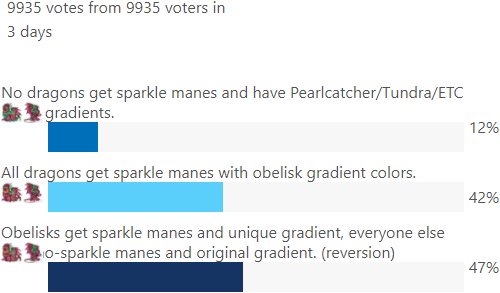 ---
The finalized flair results have been uploaded to live. You may need to clear your cache if they aren't showing up.
Spearmint Toxin on Banescales now has the correct accent color.
Banescale M Blue Ringlets is no longer missing
The tan blocks of color in Banescale H Ringlets and Banescale M Ringlets have been corrected.
---
We would like to request that at this time, players do not report additional gene errors in individual threads. Once our current list of confirmed gene errors has been addressed, we will open up a reporting megathread once again.