Hello there! I'm Maryn and these are my marvelous dragons! It's still a bit rough looking, so pardon that. This is the thread in which I plan to display my breeding dragons and hopefully sell off babies from my various clutches. I try to focus on Neon Wings primarily, but there are other projects in my stable as well. I prefer to work with non-starter breeds in my programs. All my dragons will be double gened. I prefer the Iridescence/Shimmer combo, but I have other genes mixed in as well.
You can find more info on my projects below. If you want to be on a ping list for any particular breeding pair, just let me know. I'll ping you when babies of that brood become available!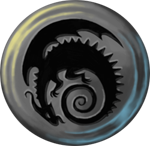 No dragons right now, check back later!