Intro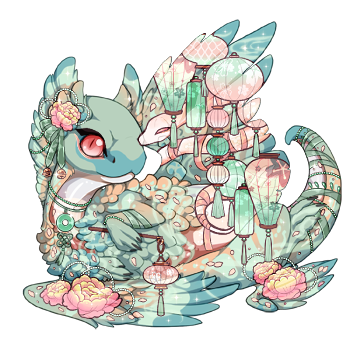 "Hello!" A small voice chirped. A tiny Coatl hatchling scrambled up, smiling broadly. She tripped over her own tail, her wings fluttering. "Sorry about that." She smiled somewhat sheepishly and sat up eagerly.

"Welcome to the Dark Abyss Hatchery! You'll find all kinds of hatchlings looking for homes here. Would you like to take a look?"
Rules/Info
"Oh right!" The Coatl scrambled away, coming back with a scroll seconds later. "Here's some things you might wanna keep in mind when adopting."
I'm subbed, do not ping!
Gem to treasure ratio is 1:1000 currently.
Request here for a pair to be nested in another element!
Dragons can be held for 5 days or less.
If there is no response from a PA/CR for 3 days, I will relist them on the AH/exalt.
Ask if you want to be Affiliates, it's nothing personal if I don't accept!
Ask for item trades!
For Events section, when there is an event, please claim a specific dragon before editing your post. Claimed dragons cannot be taken unless the user doesn't edit in 24 hrs.
Discount
"You'll get a little gift if you apply to anything on this list!" The Coatl handed you another scroll, still smiling widely.
B-Day: 30% off +Matching Fam

Wind Flight Member: 10% off

New Members (2 months or less): 20% off

Affiliates: 15% off

See Events down below for more!
Discounts can stack up to 50% off!