Attention: Breedingcards get Updatet! New Pairs Incoming!
A Dragon appears in front of you, a Imperial with white skin and Deep Blue wings. Over his Head you see the sign of Water.


Welcome in the Unreal world of Mugenri.
Four Elements work together to Protect this Holy Land.
The Elements are Shadow, Light, Nature and Water

*Silver Looks to the Visitor*
Hello my name is Silver, i'm the representative from the element water.
Nice to meet ya, if you have questions simple ask us Guardians before you get lost in this Huge and dangerous land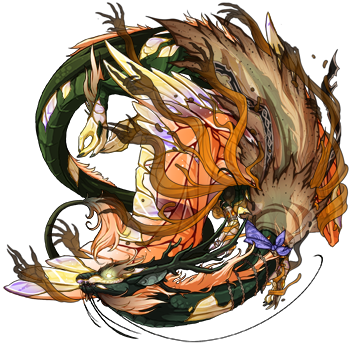 *You hear sound behind you as a Imperial lands on the Ground*
How is this Possible? Did i leave a hole in the Barrier?
*the Imperial was for few seconds in his Mind before she starts to talk again*
My Name is Tenkai Zuifeng, I'm the Barrierbuilder and around this Land is the great Senri Barrier. Its rare that Outsider get Spirit away to this Place but Nice to Meet you.



Mugenri is now the Home of three Hatcherys.

The Garden of the Sun, a Place full of Flowers turns into the Unreal World.
Owner: Aoji, Element Water
Co-Owner: TenkaiZuifeng, Element Light
*Another Dragon appeared in front of you, a Spiral*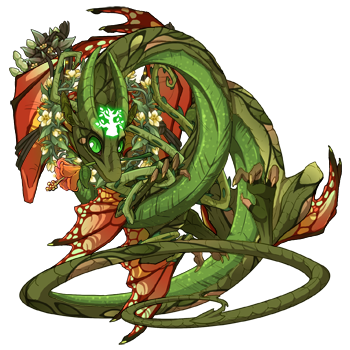 Oh Hello, my name is CraneFlower and i take care about the Holy Gem Trees behind me. Oh you want to know more about the trees. sure~

The Big GemStone Trees Here you can find all kind of treasure, which the nature might bring to us. These are for example gemstones, trees, flowers and butterflies. But sometimes you can find special treasures, which don't fit to the "normal" nature. They are more....magical. All Dragons here have the Ability to see the Big Barrier of Mugenri and we Protect the Holy Forest.
Owner: Draciana, Element Nature
* A Male Wildclaw appeared behind you*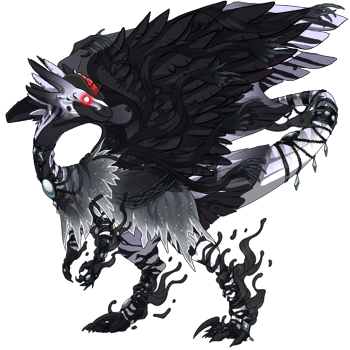 Welcome here, oh what's wrong? me?

Hello, my Name is Tsubakura Enraku.
I Lead with my lovely dear Monochrome Ray this little Group full of Monochrome Dragons.
We are so rare in the outside world that we did disappear there, but here we found a new home.
Here in Mugenri, few are Flying in the endless Sky to Protect the Barrier.
Owner: Tsubakura, Element Shadow.

We are the 4 Guardians of Mugenri
Rules and Discount:
Rules:
<-our Time is FR +9, we answer when we can
<- Please Ping the Right Person: @
Aoji
@
TenkaiZuifeng
@
Draciana
@
Tsubakura
<- Please be nice to everyone in this Thread, If you see Mistakes in English, we are all German and still learn english.
<- Please Give Every Hatchling a Name, The Parents would be sad when a unnamed Hatchly get Exalted or Selled.
<- Please do not buy dragons to resale them for more than what we pricing them, this is not Nice.
<-Dragons are aviable in the Hatchery and at the Same time in the AH, if you want a Specific Dragon you can get on the Pinglist for specific Color.
<-Reservations will be for 3 free days. After that, I'll charge an extra 1kt/1g per day the dragon is held
<- Dragon get Exalted when they are one Week or when our Lair have no room more.
Gem Price:
Gems are accepted at a 1:1000ratio. Gem prices will be listed with the hatchling.
Price is negotiable. Just Pn: 3
Discount:
-25% off when you are in the Nest Rental List
-25% off for affiliates and friends
-50% off for newbies ( First month in FR: first Dragon, then -15% and then -5%)
-15% off for dominant flights, and birthdays!
-10% Off for Nature, Shadow, Light and Water
These discounts do not stack, so Please tell me what discount you're eligible for!
Links:

Another Interresting Stuff for Visitors:
Important Stuff for Owner:
WE LOOOVE: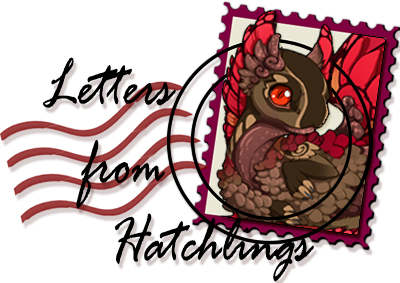 Uptates:
-> 29.11.2017 : Hatchery is done :) have fun here~
-> 27.11.2017 : Work at the Unreal World of Mugenri
Hatchery Grafics Copyright: @
CupcakeCass
I thank her for the Amazing Work. :)