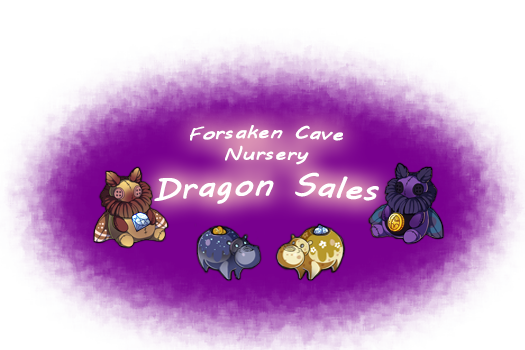 As you enter the room, you notice it's a lot smaller than the previous, main room and, instead of Spiral, there's a Guardian blocking your sight. You still catch a glimpse of a tiny tail of a hatchling hiding behind her.





"Hmm, why hello there! Is rare that someone peeks in this part of the Nursery... Did Boreas fail at giving you a hatchling? Or you simply wish for more? Maybe better-looking ones? Or maybe, just maybe, your pocket is too deep?

Ah, don't take it the wrong way... I just overthink things sometimes. Really! I'm keeping these little ones company since they're afraid they'd dwell on Auction House for too long and never find a clan of their own. Say, would you pick one up and give it a cozy home?"

| | |
| --- | --- |
| "Say, you didn't miss Boreas and entered from the back entrance, did you? You should check out the little ones in the main room!" | |
So you really want one of these, huh? They're a bit shy so they're behind me. Just give me a second push them forward a bit..."

The Guardian raises her wing and you see hatchlings curled into tiny balls, holding onto her tail. She slowly moves her tail in front of you, revealing the hatchlings. There's way fewer of them than in the other room, no wonder they're scared...