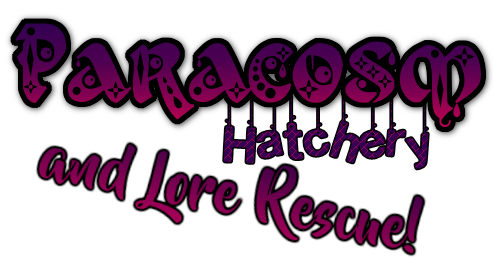 are there enough fonts in my logo yet?
I've split my pairs into those I regularly breed on cooldown (regular pairs) and couples I will only breed if someone requests them to be nested (on-request pairs). If you're even mildly interested in an on-request pair, feel FREE to ask them to be nested! There's absolutely 0 obligation to buy any hatchling that comes of it & I promise I don't expect anything.
I'm subscribed to the thread, no need to ping me in replies.
I'm part of Nest Network & will try to hatch babies with coordinating eyes! Also open to requests.
I do holds. Up to 3 days by default. Need longer? Talk to me!
I accept both gems & treasure. Gem to Treasure ratio is 1g:1000t.
Discounts:
- 10% discount for users on the general pinglist.
- 10% discount for users on the 'New Pairs/Updates' pinglist.
- 15% discount for users on specific pair pinglists.
- Users on my Fodder Rescue pinglist can buy any available rescues for a flat rate of 7g/kt!
You must let me know you're using a discount for it to apply.
Kat (she/her)/27/Ace/FRT+1 |
Lore