Pairs
//
Hatchlings
//
Affiliates
//
Q&A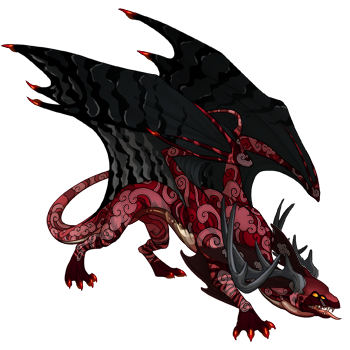 A crimson dragon covered in scars and burn marks greets you. "Hello." He hisses, staring directly into your eyes. "Come with me." He guides you silently into a cave filled with innumerable crystals of different sizes, shapes, and colors. Small electric lanterns adorn the perimeter of the cave, filling the it with a soft blue glow. The dragon sighs, coming to a sudden stop before a tunnel. "Devereaux!" He shouts, his voice reverberating throughout the cave.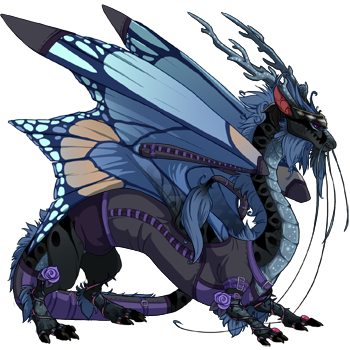 A handsome, younger looking dragon rushes over immediately. "Yes, Prometheus?" His voice is unwavering. Prometheus nods his head towards the tunnel and walks away without another word. "Hello, traveler." Devereaux says to you, grinning. "Sorry if he scared you. Prometheus really has everyone's best interest in mind; he just isn't much of a talker. I'm glad you're interested in taking home one of our hatchlings today!" He begins to walk through the cave, admiring all of the precious stones embedded in the sides. You are led to a deep cavern, much smaller than your first location but still sizeable. Baby dragons play in glowing pools of water, chasing after strange fish. They are watched over by an older green coatl. "Well, here they are. Take your pick and talk to Lahar when you're all done!" And with that, Devereaux vanishes back through the tunnel.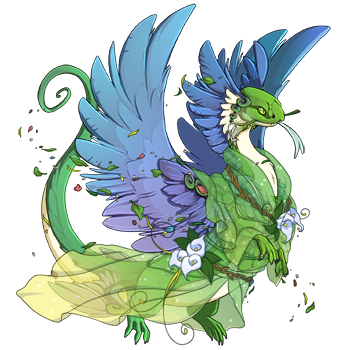 "Don't be shy." Lahar says, giving you a warm smile. "I'm sure you'll find someone to take home. We'd keep all of them if we had the room, but it was Prometheus and Prim's promise to their parents that they would go beyond the Glittering Cave." He comes closer, the babies running after him and tripping over their own feet. "Who will you show the world to today?"
Rules:
1. I use the 1:850 gem to treasure ratio.
2. Do not exalt my dragons without naming them first.
3. All dragons will have lightning eyes.
4. Newbies (users who have had an account for less than a month) get 1 free dragon.
5. Lightning flight members get 10% off.
6. Affiliates get 10% off.
Header and signature banners by nonarygame!