----Closed----
Wisp is closed, but I'm still hatching dragons. Check my sales tab for any currently available. If you need any more info, please PM me or feel free to add me/write on my wall, I like random chitchat and new friends :)
I have made a new self-editing pinglist that I'll be pinging for new hatches that I post, you can add yourself here:
Self-Editing Pinglist
---
Welcome
Wisp is a hatchery focused on nature magic and faerie themes. There will be Fae, Skydancers, Imperials, botanically-inspired dragons, and lots of butterfly wings and sparkles!
We have a wide range of color combinations, especially brights, pastels, and vivid jewel tones. We especially love themed color ranges that will produce a wide variety of dragons in the same style.
---
How it Works
First come, first served.

Gems to Treasure 1:100Wishlist genes & breed changes also accepted at LAH.

Discounts stack to a max of 50%.
Please list the ones you're using, and remember to check them, they may be updated periodically.

All hatchlings are named & have matching eyes.
Ping me before a pair nests if you're interested in a specific flight! I can usually make it happen.

Hatchlings are posted to the Auction House after the first rollover.

Any dragons you buy are yours to do with as you wish. We would love it if you keep the tag somewhere in their bio, but it's not required.

All prices negotiable!
Consider the AH an auto-buy price. Prices vary based on AH value, with consideration for rare combinations and hatchery exclusives.

Reservations expire after 48 hours.
Please contact me if you'd like to make other arrangements.
---
Discounts
Stackable! (Max 50%)
These are like coupons, list them in the CR if you'd like to use them. If you've just bought a dragon from the AH and still want a discount, PM me within a day or two of the purchase and I'd be happy to refund the difference in a CR.
10% Discovery
- If this is your first dragon from us, mention how you found Wisp and you can grab this as a discount!
10% Pinglist
- join a pinglist, and this discount is yours!
20% Affiliates
20% Active Nest Rentals or Triskele Nests
Hosts & Staff <3
10% Nature Flight Members
25% Newbies
- joined during the latest welcome week
Reserved Discounts (first dragon)
Reignhart: 10% discover 10% ping 25% newbie
Alithium8: 10% discover 10% ping 25% newbie
SakuraAngel: 10% discover

---
Reservations
Ping me or send me a message to reserve a hatchling from a pair you like! You can reserve before or after a nest hatches, and you can pick any of the potential combinations of colors/genes/genders/named/unnamed. One reservation per player at a time, please.
All reservations are released for general sale after 48 hours, please let me know beforehand if you'd like to make any other arrangements.
---
Hatchling Spotlight:
Rumplepurple's Charlie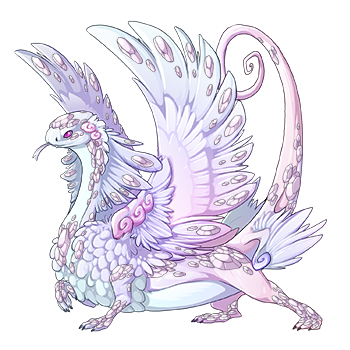 ---
Past Spotlights:

Rumplepurple's Charlie - Nov 2017
MorganBerry's Aeron - Jul - Oct 2017
Bladesfire's Lyra - June 2017
SommerBee's Tsarina
Gedhyr's Linaewen
Ressing's Harmony
Calanil