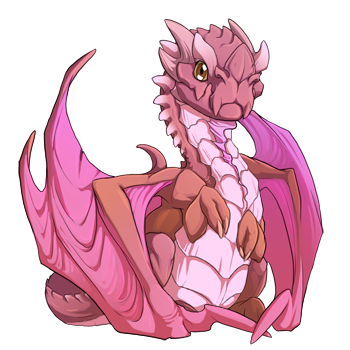 *THIS HATCHERY IS NO LONGER ACTIVE. I DO STILL BREED, AND HAVE MOST OF THESE PAIRS. WRITE SOMETHING ON MY WALL IF YOU'D LIKE PINGS FOR LISTS PLEASE THIS THREAD IS NO LONGER CHECKED*
Welcome to The Evil Pig Fairy Hatchery!
I'm Piggy, also known as
THE
Evil Pig Fairy (I'm not really evil, I just call myself that... for... some reason). I'm like a fairy godmother! Except instead of granting wishes I sell
piggies
Dragons (I've upgraded! :D). Here you can find all the hatchies needing homes! I also make sure to include whatever pieces of
their personality
I've been able to determine while they've been with me! :D If you'd like a copy of
their favorite toy
, just let me know!
I'd also love to receive
! :D
I specialize in
Skink/Spinner
, but have several unofficial pairs with other gene combinations that I like to experiment with. I also offer
adoptables
! Scroll down for more information!
Update 5/28/17
New breeding cards and pairs!! Of special interest are the handful of Opal pairs I am slowly introducing to the hatchery! More to come, stay tuned - SAME BAT CHANNEL SAME BAT TIME xD
I do accept gems at the ratio of 1:930 (I also accept mixed payments!)
Ping me to be put on a specific pair's breeding list, or general list!
Listed prices are not set in stone! Willing to haggle!
Hatchies come unnamed (they do have nicknames while they're looking for homes).
Please name if you decide to exalt!
Be Kind Please Rewind! (Wait, that doesn't go here! But be kind!)
Discounts applied to listed price (these can stack, not to exceed 50%):
Members of Shadow Flight get 15% off
Affiliates get 15% off
New Members (within last registration opening) get 25% off