"Welcome to the Dragon Wagon!"
A shady looking Ridgeback saunters towards you followed by his wagon. Wings, tails and other parts of hatchlings of all sorts can be seen sticking up over the edge.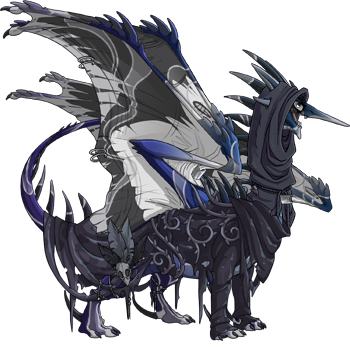 "My name is Vader and I'm the owner of this fine service. I collect unwanted hatchlings during my travels and find them a nice new home."
He grins wickedly and gestures for the wagon to be brought forward.
"Got a naughty hatchling, want them to see the world or just can't spare the food? They all end up here! For a small postage and handling fee you can pick out a hatchling from the wagon to take home. They don't fit anymore once they're all grown up, so get in quick! If I can't cram them in there I sell them off as slaves for the various deities; you don't want that do you?"
The wagon rocks as the hatchlings squeal for attention and jump around, so you decide to put aside your reservations about Vader and take a look.
Contents:
Post 2:
Dragons in the Wagon
Post 3:
Add a Bio
Post 4:
Breeding Pairs
Post 5:
Affiliates
* I will accept payment in treasure, Gems (1:850), genes, unhatched eggs, scrolls and apparel.
* If you would like to pay with an item that is worth more than the price the difference can go towards another hatchling dragon (or a future hatchling/reserve).
* I can hold dragons if you don't yet have enough treasure/space.
---
Ping Lists
Feel free to add yourself or let me know what you want a ping for.