Welcome! (back to top)
|
Bargain Bin
|
CartelSaide's Wares
|
PsychoticRomance's Wares
|
Currently Nesting
|
Cartel's Pairs
|
PR's Pairs
|
Lore
|
Associates & Affiliates
|
Become an Affiliate
You have been directed to an old thread; THIS THREAD IS NO LONGER IN USE!!!


You can find the new Nikephoros Hatchery & Wares by
CLICKING HERE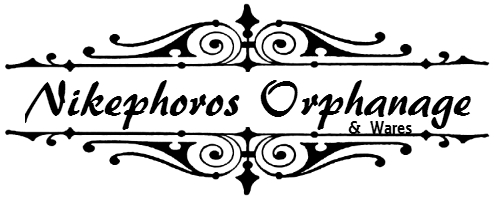 Here at Nikephoros Orphanage we specialize in variety; there should be something to everyone's liking here! c: Creepy dragons, cute dragons, nature-based dragons, fan dragons, seasonal dragons, gen2 dragons, lore dragons - we've got it all!

Many well wishes to everyone, best of luck finding dragons that put smiles on your faces wherever that may be, and have a lovely day starchildren~


Quote:
Click here to see the most recent hatchery update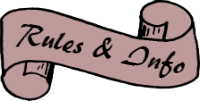 This thread is owned and run by myself,
CartelSaide
and co-owned by my girlfriend,
PsychoticRomance
. Both of our pairs and sales are featured here, like a two-in-one hatchery, but we are separate people with separate rates, wishlists, etc. Please pay attention to whose section you're in whilst shopping. For short, I go by Cartel and she goes by PR.
******
We're +1 FR time and rather busy IRL. Apologies in advance if we're slow to communicate at times!
Please ping us to get our attention! Feel free to ping both or just one of us; whoever is available will respond ASAP
Generally speaking, things work on a first come, first served basis. If you'd like to arrange some form of pre-paid reservation type of thing, let the owner of the pair know c:
We love Letters from Hatchlings, and they are highly appreciated!
Cartel made nearly everything, but anything that was made by someone else is either appropriately credited via hyperlink and/or ping,
OR
was found on
pixel-soup.tumblr.com
(which are free to use).
Have a lovely day!

Click the image below to add yourself to the pinglist~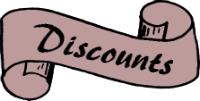 These discounts stack all the way up until 75% off!
Ice and Shadow always gets a 10% discount c:

Associates and Return Customers always get 15% off any and all sales~

Are you a newbie whose joined FR within the last 30 days? Let me know, and you get 75% off the first dragon, 50% off the second, and 25% off until the end of your first 30 days :D Keep an eye on the current specials section, too, because sometimes dragons are FREE to newbies! Welcome to FR!

Is it your birthday? Or maybe your birthday passed but the dragon you want to buy was born on your birthday? Let me know, and you'll get 25% off!

Does your flight have dominance? You get a discount equal to your MP discount!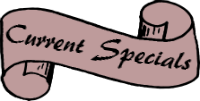 None currently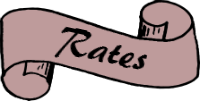 Apologies in advance if a dragon is not in the AH for auto-buy. Simply send a CR to receive your dragon before it is exalted/relisted in the AH.
Happily willing to haggle, hold, and accept mixed currencies/trades! Both of us accept treasure and gems at a conversion rate of 1
: 800
, but we also have individual wishlists for those interested in trading over buying. Lists only pertain to the dragons listed in the relevant section (i.e. Cartel's wishlist for Cartel's Wares & Pairs, PR's wishlist for PR's Wares & Pairs), and we are not interested in buying wishlisted items from you, only in trading for them. We refuse to sell for any lower than we would otherwise make by exalting the dragon on our own.



Welcome! (back to top) | Bargain Bin | CartelSaide's Wares | PsychoticRomance's Wares | Currently Nesting | Cartel's Pairs | PR's Pairs | Lore | Associates & Affiliates | Become an Affiliate