Lucky Eggs
Love splurging on those toy capsule machines, just to see all of the different things that are inside?
Want to try your luck, take a gamble?
This might be for you!
---
The Nest: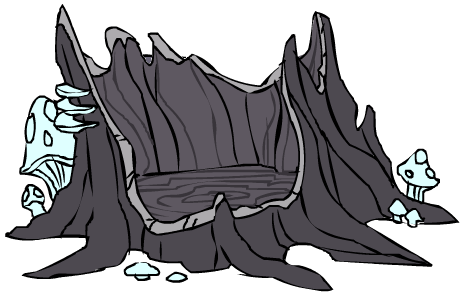 0
EGGS
Status:
Cooling Down
EGGS:
none
---
Kitsune
and
Choc
are offering their eggs up for just such a game.
- Kitsune has the
Circuit
gene, and Choc has
Iridescent
,
Shimmer
and
Underbelly
genes.
- Kitsune is an Imperial, Choc is a Guardian, and they can produce 1-5 eggs together.
Offspring will inherit Underbelly as a tertiary gene, with a small chance of Iridescent or Shimmer appearing. Circuit will very rarely show up instead of Underbelly. Most hatchlings will be Guardians, but there's a rare chance for an Imperial.
---
Click
HERE
for offspring scrying possibilities.
---
Q&A
How does this work?
Kitsune and Choc will breed. The eggs will be counted and listed here for sale. Just like those addictive capsule toys, you never know what will be inside, so it's all a gamble!
Ping me in this thread to reserve an egg, and when I confirm the sale, message the payment to me.
When the eggs hatch, I will send CR requests to each buyer with their hatchlings for 1T.
How much does it cost to reserve an egg?
15000T
or
35 Gems (1:450 ratio)
Can I pay in Items?
Sure! Just ask and we can work something out.
Can I pay in art?
Sure, art is great, too! Ask and we can work something out. :3
How do I know which dragon is mine?
It will go by hatching order.
Example: If you buy Egg #1, the first dragon shown in the hatchling lineup is yours.
Will the price go up if something rare hatches?
Nope!
The dragon is yours at the original purchase price no matter the result. If you hit the jackpot and get a triple coloured Iridescent/Shimmer/Circuit baby, then congratulations! X3
If an egg hatches without a buyer, however, the resulting dragon's price will be chosen by me, and will usually be higher than the price of an egg.
What if there's only one egg?
One-egg nests will be conducted as an auction with a starting price of 20000T. Bidding will end at rollover on the day before hatching.
Can I donate a scroll?
Uhh... sure, why not! X3 If you're feeling generous and want to try mixing it up, feel free to send any scrolls my way. Be sure to note in the message that it's a donation for Lucky Eggs so that I can use them accordingly!
Donated
Primary
and
Secondary
gene scrolls will be given to Kitsune.
Donated
Tertiary
and
Breed
scrolls will be given to Choc.
What happens to unsold eggs?
When the nest hatches, if an egg is still unsold, the hatchling will be placed for sale in the Auction House. If it still remains unsold by the time it is an adult, it will be levelled and sent off to the Shadowbinder.

---