OKAY! LISTEN UP MY LITTLE TALON & WING COMRADES!

LETS CAPITAL LETTERS. I HAVE A SERIOUS PASSION FOR SNAPPERS, ESPECIALLY YELLOW ONES. MY HATCHERY SPECIALIZES IN THEM. (or used to, or still do, I've lost track) I've been gone a long time, so I don't know if triple snappers are anything special, or if there's even any demand for them anymore. Back when I was more active, Iridescent & Shimmers were all the rage. These days, I'll simply be glad to mate anything in my lair for you if you're interested in their babies.

I'm just bumping this thread now in case this grabs anyone's attention.
--

PLEASE ping me if you'd like to reserve / order any dragons. If need be I have an ice nest at my disposal so I can provide you with ice eyes or shadow eyes, which ever you prefer.


And the answer is yes - you most certainly MAY breed change, gene change, scatter scroll, or anything once a dragon has been purchased from me. It is all yours, and yours alone!


---
"How rotten are my bananas?" This is an excellent question we all like to ponder about in the late hours of the night. Those deceitful curvy, yellow fruits always seem to magically sprout spots indicating they are ripe to eat. Alas, however - the moment your claws wrestle the treat out of it's squishy jacket, you notice that it's suspiciously brown, and squishier still than it's peel. What have we learned from this?
Absolutely nothing, but since Sglublar here proudly wears the colors of the aforementioned catastrophe, her hatcheries have proudly been named "Rotten Banana Hatcheries."
So, what IS the rotten banana hatchery about, save for perhaps rotten bananas?
We will be honest: all sorts of dragons. Eye pokingly bright color combinations, painfully harmonious colors, deliciously pretty pastels, ugly gems, muddy scales, and tenacious triples! Oh, and everything in between, too!
Quote: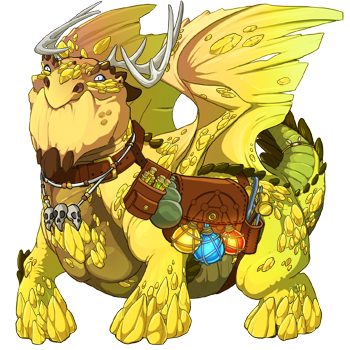 &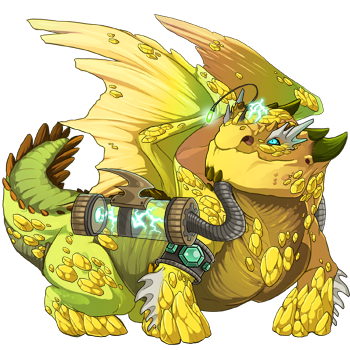 Triple lemon snappers!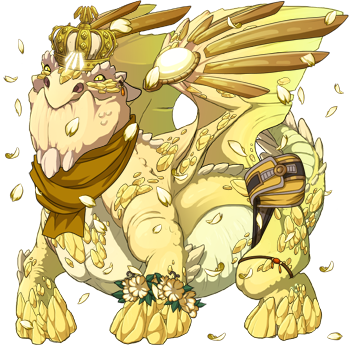 &
Triple banana snappers!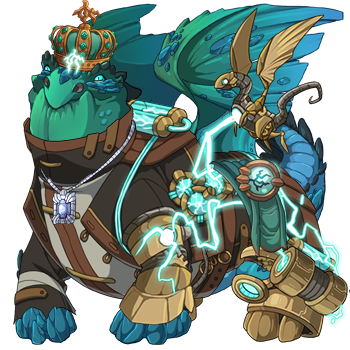 &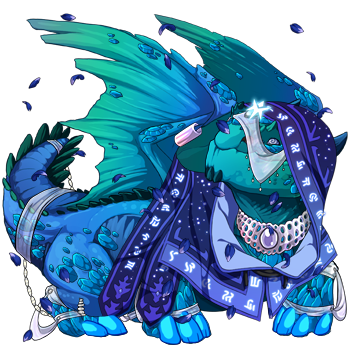 Near miss & accidental caribbean and / or teal triple snappers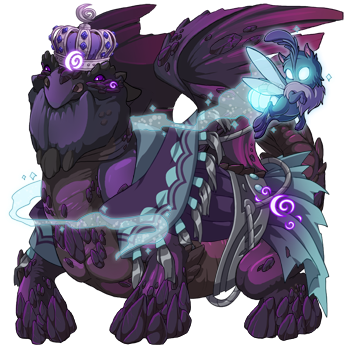 &
Near miss & accidental shadow and or / midnight triples
&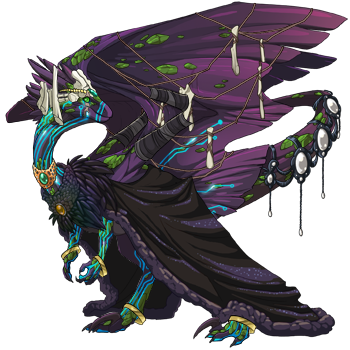 Mid / mid / stonewash & shad / shad / avocado. They have made some stunning offspring!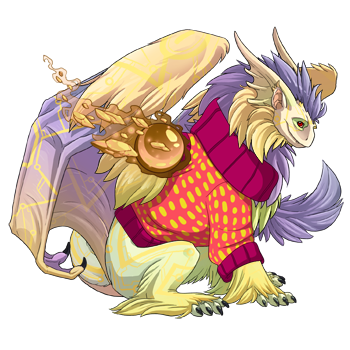 &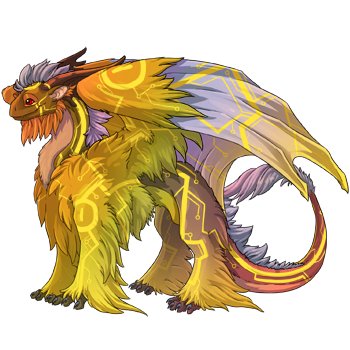 They produce some absolutely lovely pastelly babies with lavender, banana and lemon ranges!
AND now for the brief Q & A!
~ Who is "we" ?
Sglublar =
me, myself, and I!
~ I saw some dragons in your lair that are not on the regular mating list - can I suggest you pair them up?
Of course! Even if you aren't certain you'd like to buy a baby from the couple, I can pair them just as an experiment. When their babies hatch I'll ping you and / or send a pm and show them!
Do you accept art? / apparel / familiars / etc. ?
Absolutely.
Please feel free to ask, marvel, mock or just look at uh... our lair, dragons, and... uh, stuff?