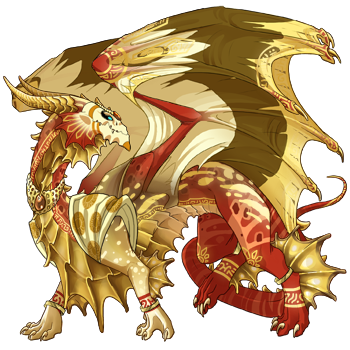 Hello traveler! My name is Gyrewing and I am the mascot for Exalt Fodder Finds. I was bought from the Auction House for 7K during a dominance battle and am one of Sorel's favorite dragons.
Many of my favorite dragons have been discovered while perusing the lowest end of the auction house.
I specialize in saving adult dragons who are elegantly gened or who are of rare color combos of few of which exist on the site
.
All dragons listed here are offered for a flat rate of 10,000 treasure
. Follow this thread for a constant stream of new dragons!
Note
: When you buy an Exalt Fodder Find you are under
no obligation to keep it!
They can be browsed and purchased in this lair tab
HERE