Recently hatched this beauty and I'd like to auction her off!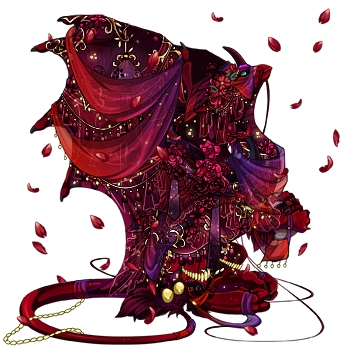 59056541 for scrying
Some scries are in her bio!
This auction begins Friday, February 7th and ends Friday, February 14th at 10:00 FRT (snipe guard may push this)
STARTING BID:
1000G
MI:
50G
No autobuy
CURRENT BID:
3000G Marceline
Rules:
-No need to ping me; I'm subbed
- Ping the person you outbid
- Don't edit or delete posts!
- If bids are made in the last 1 hr, it'll be extended by 1 hr.
- Bids can't be withdrawn
- Proxy bidding is allowed if you both agree to it in the thread, beforehand
- Payment will be accepted in gems or treasure, 1:1000.
-I also will accept these items:
*unhatched eggs valued at 280g
*
valued at 6800g
- You must pay within 1 week of the end date
- Please be nice to other bidders and to me
- If there's a mistake anywhere, let me know and I will try my best to fix it!
url=http://www1.flightrising.com/forums/ibaz/2228365/1]UM/ Festival Accents for Sale Here![/url]