I'm running this auction on behalf of @
Nightwind
!
Please ping the person you outbid
Treasure is accepted at 1:950
Accepted items include: unhatched eggs valued at 280g, gem genes at MP price
Bidders will be added to the LDP list automatically, unless otherwise requested
For transparency reasons, please do not edit posts in which you bid; if you need to make an amendment, post again instead (if you are outbidding someone, please re-ping them if your original post contains a mistake in the amount of your bid)
Once a bid has been made, it cannot be withdrawn; please do not bid if you cannot pay (except if the seller explicitly states they accept payment plans). Refusing to pay after a winning bid has been made will result in bans from future auctions
Ends on Sunday, December 2nd at 12:00 server time with a 2-hour snipe guard This auction is now set to end 24 hours after the latest bid!
LDP list: @
Madsparkz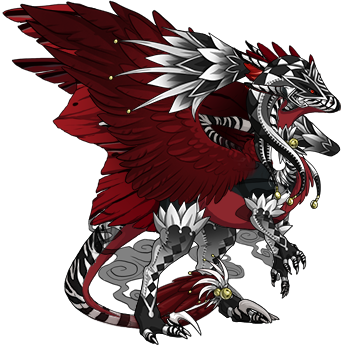 #41835998, named Li
Obsidian Metallic / Sanguine Alloy / Berry Ghost
Plague common (matching eyes)
6 offspring, all named
SB: 500g
CB:
500g by @
Claire
MI:
25g