RULES/INFO
- You can pay me half of full payment before I finish or all payment at once. For USD I would prefer all of it at once via PayPal (DM me!)
- I will send you a sketch to look over.
- Please fill out the order form!
- Please no blood/gore :( Plague Flight-esque stuff is ok.
- No refund unless I cannot finish your art.
- Prices are "experimental" and may change. You can leave feedback :D
STYLE OPTIONS
-
Style 1
: somewhat messy and pixely style.
-
Style 2
: more stylized and cartoony. traditional marker/watercolor look as well.
---
STANDARD ART
---
1g = 1,000t = 1 USD, mixed payment (g/t) ok!

This artwork will have no background.

Bust(neck up, may include forelimbs/wings)
(4 USD/ 400g /400,000t

Fullbody:
8 USD/800g/800,000t
SLOTS:
1. open
2. open
3. open
---
OTHER ART
---
SPECIAL YCHs
These only have one slot. I am too lazy to make adoptables so these are first come first serve. These do not take one of the commission slots above.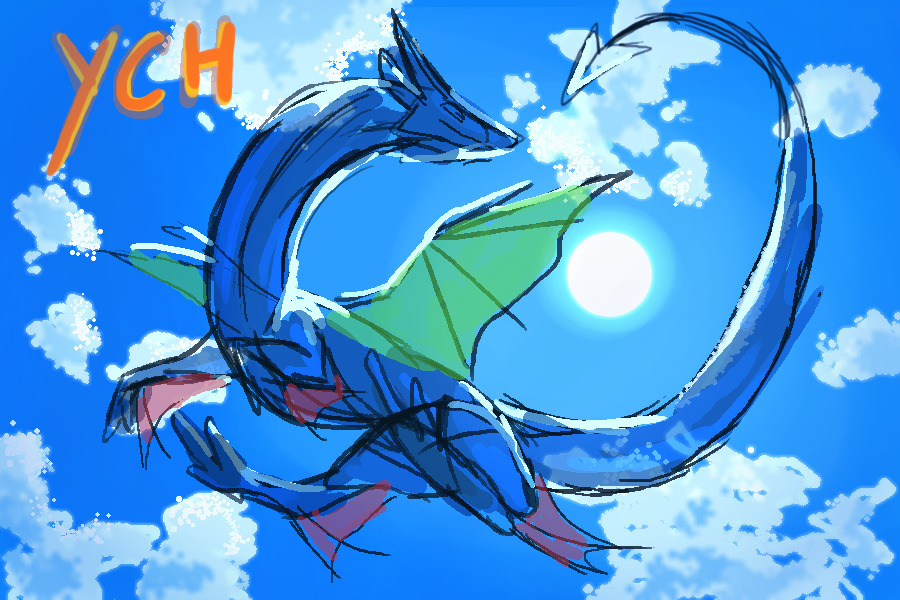 500g, 500,000t or 5 USD
EXPERIMENTAL SCENE SKETCHES
I will draw your dragon(s) in a scene of your choice. Style will likely vary.
50g or 50,000t
EXAMPLES HERE
QUICK, FUNKY DOODLE
Stylized messy doodle of your dragon. Just for fun!
20,000t or 20g!
Pinglist:
Order Form wrote:
Art: (bust, fullbody, experimental scene..?)
Style: 1 or 2 (does not apply for experimental scene or YCHs)
Dragon Link/Scry:
Pose/Action/Expression: any specifics about what you want here!
Payment: (mixed payment is accepted!)