AHHH HOUSETEETH.................. your ART........
it's me again hello you did an accent for Vega a long long time ago but i have come for your AMAZING headshots. Lmk if its too complex, i get that a lot when asking about this dragon
@
houseteeth
Dragon Image:
With Accent: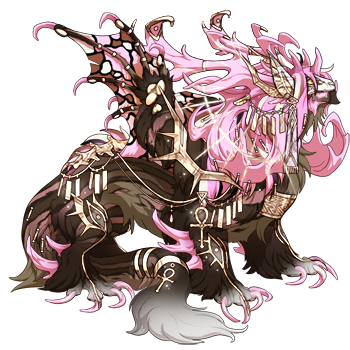 Without Accent, more details of the gnarlhorns are visible:
nekkid
Background: solid gold please, like example #3
About This Dragon: Lord of the Solar Forest, so quite regal in expressions and suchlike. You can click thru and read their bio if you want. It's a little rough but it summarizes my clan aesthetics pretty well.