~Lore Shop~
"Welcome to my Lore Shop!"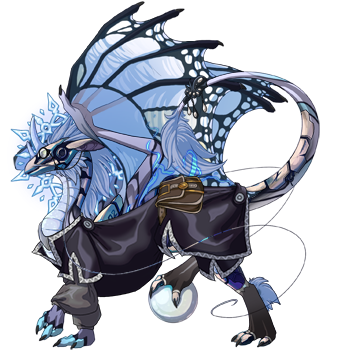 A bespectacled Pearlcatcher greets you at the door. He proffers a foreclaw in greeting, and you shake it. "My name is Talon, The Archivist. How may I assist you today?" He strides back around his wooden desk, the top of which is covered in neat stacks of loose leaf paper.
A further look around the Shop[/indent] shows that while paper and writing tools clutter every possible surface, they are meticulously sorted and neatly arranged.
"Are you unsure? Well, why don't you take a look at my prices. Perhaps that will help you decide..." He gestures towards a sign hanging off the front of his large desk.
~Prices~
Snippet
Word Count:
Approximately 100
Price:
10kt/10g/ USD PWYW
Short
Word Count:
Approximately 200
Price:
20kt/20g/ USD PWYW
Medium
Word Count:
Approximately 300-400
Price:
35kt/35g/$5 USD
Long
Word Count:
600-900
Price:
60kt/60g/ $15 USD (May be variable)
Epic
Word Count:
1000+
Price:
Variable. Starts at 100kt/100g/ $25 USD
Editing & Proofreading
I will also copyedit or proofread pre-written documents. Take note: This does not mean I will be re-writing the content, merely checking for spelling, grammar, clarity, etc.
Price: Variable on document length and quality
The Archivist taps the price sign with one claw. "Of course, payment plans can be arranged, and I am also open to receiving items off my wishlist as payment." He shuffles a stack of papers on his desk, tapping them against its top briskly. "US Dollars are the preferred form of payment, if you are open to that...every little bit helps a poor University student such as me." He gives you a lopsided grin and adjusts his monocle. "Money is tight these days."
Setting the stack of papers down, The Archivist opens a drawer on his side of the desk and pulls out a scroll. "If you choose to order, there are some conditions, of course." He hands you the scroll, which you unroll.
Of course, I will not break any of the rules of FlightRising. NSFW content is not permissible.
I can do small amounts of blood, fighting, and war-themes, but excessive gore is off the table.
Please have at least some kind of background/guidelines/personality/story idea for me to write around.
I ask for 50% of your fee upfront, and the rest will be paid upon completion. Unless I am the one that cancels the commission, this down payment is non-refundable.
I am writing lore for Flightrising...if you want to discuss writing for another subject, such as an OC, etc., then feel free to message me, but be aware that the fee could be drastically different than those listed above.
Please give me credit as Author somewhere. You may edit my writing, but credit yourself as Editor, and me as Author.
The Archivist takes the scroll back from you and returns it to the drawer in his desk. "Why yes, of course I have examples of Lore that I have written. I wouldn't be a very good Archivist if I didn't!" he exclaims. "Let me just...find them..." Shuffling through the stacks of paper on his desk, he pulls out several sheets of slightly yellowed paper, setting each one on the desk in front of you.
"I think these should do."
Snippet Example:

Short Example:
Medium Example:
Long Example:
Epic Example:
"Oh, so you do want to order something!" The Archivist rearranges the example pages slightly, aligning their edges more precisely. "Wonderful." Bending down, he rummages around beneath the desk. "Where is...aha!"
As he comes back up he bumps his head on the lip of the desk. "Ack." Rubbing his head, he slides a perfectly square piece of paper towards you. "Just fill out this form."
Your Name:

Dragon's Name:

Background Information for Lore:

Lore Length:

Payment Type:

Any Extra Notes:

The Archivist watches you examine the page with a happy gleam in his eyes. "Well, I believe that's it!" He adjusts his monocle slightly and ruffles his blue mane. "I'm sure you understand I am quite busy, between University and this shop, so I hope you'll give me a week or two to finish anything from a Snippet to a Medium piece, and possibly longer for the lengthy works." Pulling out a scrap of paper with worn edges, he grabs a quill and scribbles his name on it. "If you have any questions, feel free to send me a message." He hands you the small scrap of paper. "I'm quite excited about this, and I look forward to working with you."