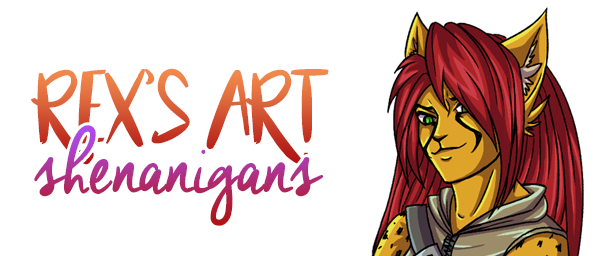 Hello!
Welcome to Rex's Art Shenanigans, where I sell art of various sorts. Please, feel free to peruse the shop.
FAQs
What program do you use to make your art?
I use a mix of Photoshop CS6 and Autodesk Sketchbook.
What is your turnover rate?
It varies from piece to piece, but I strive to complete shaded busts within 1 day of ordering, and 2 days for full bodies. Do note that this is not a strict timeline and I do have IRL commitments, so some may take up to a week+, especially for scenes.
Why is your currency conversion from USD to FR Currency not accurate?
USD is cheaper in the shop as it is my priority. I currently do not have a job, I am paying for my driving lessons and my phone bills, so I need the money and have made USD a cheaper option. FR Currency prices are 50% more expensive than USD.
How do I know the progress of my order?
I've started a Trello account! You can keep track of the progress of your order
right here.
If I order line art, can I colour it in myself?
Yes, but my credit must not be removed. I will provide the PSD file if requested too at no additional cost.
Why is you gem to treasure ratio changing?
I change in accordance to the market, but if I gave you a ratio and later change it on my shop, you will pay in accordance to the original ratio I quoted and not the new change.
What will you draw and what won't you draw?
I am open to everything that is in line with FR's rules. I will not draw NSFW with the exception of violence and blood and most fan art. I will draw fan art for certain fandoms I am familiar with.
What fandoms will you draw for?
Namely Paladins: Champions of the Realm, Team Fortress 2, Rainbow 6 Siege, Undertale, the Arcana, and Borderlands.
What discounts do you have?
Storewide discounts come around once in awhile, you can always to be added to discount-only pinglists!
The only permanent discount is for returning customers and
does not stack
with other discounts. The higher discount will be applied. Customers who have ordered from me
twice or more
will receive a 10% off on their commission for all currencies. Please let me know if you have ordered from me before.
How do I order?
Just ping me, with the details of what you want drawn and any reference images! Do let me know if you have any specific preferences like pose, expression, etc.
Examples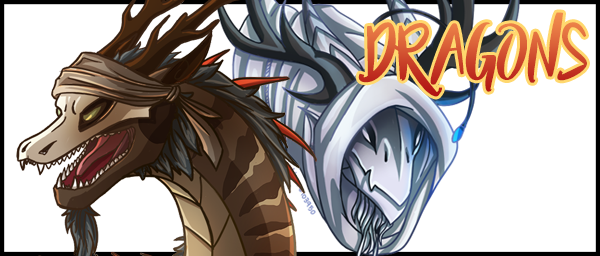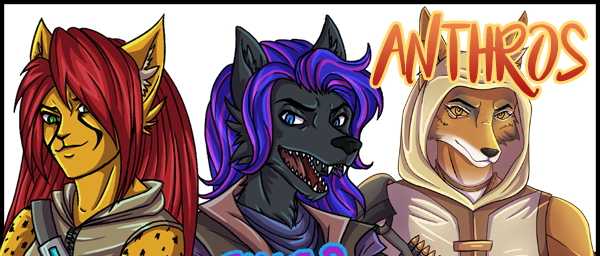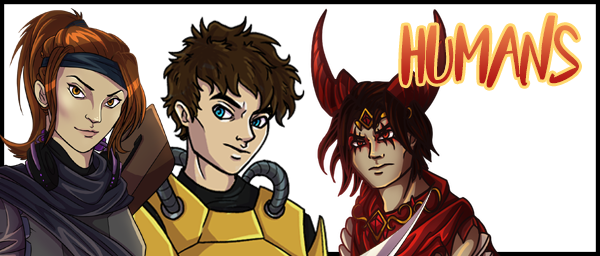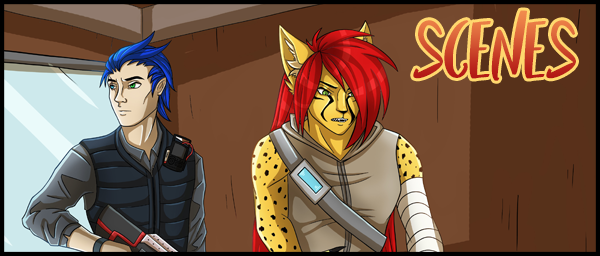 For more examples, head to my
DeviantArt
!
Pricing
Current gem ratio: 1:1000
Bust
Type
Sketch

Line Art

Flat

Shaded
x

USD
$2

$4

$7

$9

x

Gems
300g

600g

1100g

1350g
x

Treasure
300kt

600kt

1.1mt

1.35mt
Waist Up
Type
Sketch

Line Art

Flat

Shaded
x

USD
$7

$10

$12

$18

x

Gems
650g

1040g

1430g

1690g
x

Treasure
650kt

1.04mt

1.43mt

1.69mt
Full Body
Type
Sketch

Line Art

Flat

Shaded
x

USD
$9

$15

$18

$25

x

Gems
1040g

1560g

1950g

2600g
x

Treasure
1.40mt

1.56mt

1.95mt

2.6mt
For scenes, please contact me and we'll discuss a price. Scenes will only be done for USD.