º*:.. OPEN / CLOSED ..:*º
UPDATE: Hey guys! So I finished my project on time (yEET)! I'll be focusing more on commissions now, and hopefully will get them done soon! ALSO!!
ANNOUNCEMENT: I'll be moving to another thread because I want to clean things up a bit hehe... I'll insert the link here when I'm done making it :)
THE LINK BE
HERE
- - - - -
You walk down a dark, secluded alleyway, barely enough space to squeeze through, and arrive at a small cornerhouse with a single purple paper lantern hanging above the door, where a sign was pinned onto it rather messily. It read, "Moonlight Cornerhouse". Underneath it was an even smaller sign with "Get your dragon drawn as a hooman!" scrawled onto it. Confused but intrigued, you walk in.
As the door opened, the bells hooked onto the corner of it chime merrily. "Oh! Someone's here!" You heard someone whisper (quite loudly - you could hear it coming from the staircase down the hall). "Come in!"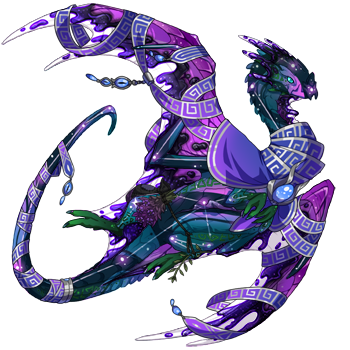 A purple Nocturne padded down the stairs and through the hall, stopping at the counter by the door. (The shop is larger than it looks.) The stars on her pelt shimmered like actual stars, glistening under the not-too-dim lantern light. "Hello there! I'm Andromeda. Welcome to Moonlight Cornerhouse, where you can get your dragon drawn as a human! Not realistically of course, Sushiishif doesn't have enough talent for that! Right now she's completing her homework so she doesn't get yelled at by anyone, but I'll take your request on her behalf. Her commissions do have a small fee, and I personally don't think she charges a lot. A tip is always appreciated!" The Nocturne gestured to a fish statue, mouth wide open (for the gems, you assume) by the counter.
Andromeda pulled out a yellowed piece of parchment. "Here are some mechanics of how it works and rules to follow - just so things don't get even more chaotic in this household."
º*:.. How This Works ..:*º
--> Request 1 dragon per 2 days maximum! (So after 2 days you can request again if you wish)
--> I draw in a cartoonic-anime -ish style (example(s) below!) I can draw some aspects of the dragon itself (wings, tail, horns etc.) but depending on the complicated-ness of it, I might charge more. Oh, and I do my art digitally.
and I [personally think] that I suck at drawing boys.
--> I draw / do commissions mainly on weekends!
--> If you have any preferences for how your polymorph would look like / you want it to look a certain way, please tell me, or I'll just draw the dragon as I perceive it :>
--> Depending on the number of commissions and amount of work I have to do I might take from just a day to 2 weeks (if it takes 2 weeks or more to do your commission, I'm terribly sorry)
--> Please be mindful if I don't send it a day or two late, I'm probably still working on it and/or doing schoolwork. I'm sorry if I'm late... QAQ
--> Please pay at least half of the payment in advance (full is better, easier for me :>)
--> I'll ping you when I'm about to start your commission. ONLY THEN should you pay half (or all) of the payment. It's easier to organize that way.
--> When I'm done with the commission I'll post it on this thread (pinging you of course). Then pay the remainder of the payment (unless you paid it all, then thank you for sparing me the trouble of checking and noting it down again!)
--> In the event that I cannot do your commission any more, then I'll refund you the money that you paid me, and I'll send you a message that I'm very sorry. Though I hope this won't happen! (If I'm MIA for an extended period of time while doing commissions and I don't get back to you... well then I'm either really really sick or I'm dead. Both of which I hope won't happen to any of you here.)
º*:.. Commission Types! ... ..:*º
So for those of you who are new to commissioning, there are different types of commissions. For FR, I'll be doing chibi (fullbody) and normal (headshot and bust-up only).
Oh, and you can pay me by giving me stuff on my/my dragons' wishlist! (Those are what i'm saving for, after all). Something at or a little above the proce listed below would be nice! (Do tell me what you're offering so i can check! Thanks :) )
--> Chibi [lineart] - 10
/ 20 000
--> Chibi [flat color] - 20
/ 20 000
--> Chibi [fully colored and shaded] - 40
/ 40 000
--> Normal Headshot [lineart] - 20
/ 20 000
--> Normal Headshot [flat color] - 30
/ 30 000
--> Normal Headshot [fully colored and shaded] - 50
/ 50 000
--> Normal Bust-Up [lineart] - 20
/ 20 000
--> Normal Bust-Up [flat color] - 40
/ 40 000
--> Normal Bust-Up [fully colored and shaded] - 60
/ 60 000
I hope these prices aren't too expensive...
º*:.. Some Rules... ..:*º
These aren't to purposely restrict anyone, but more of controlling the chaos, I guess
--> be nice to each other! No fighting please..
--> Don't keep bugging me for the commission to be done asap. I have things to do too, and it's annoying.
--> Don't bargain to lower the price please...
--> Be respectful! Treat others the way you want to be treated
--> Remember to credit me (@
sushiishif
on FR, @/nyoommochi on IG) if you use this anywhere - dragon's bios, instagram, whatever!
You return the paper to Andromeda, who takes it and files it somewhere under the counter. "Just post your request, and Sushiishif will get to it sooner or later." The Nocturne grinned. "Hopefully the former." She then muttered under her breath.
Please be aware that the style may change slightly, I'm always looking for ways to improve :) Also I'm not going to post the examples for lineart and flat color (I think you guys can kind of figure out how it would look like).
Chibi
Headshot
sorry I don't have any headshots on me now so I just cropped one of my bust-ups.. I draw too many bust-ups.
Bust-Up
º*:.. Sending in your Dragon ..:*º
Essentially just link your dragon using its BB code (go to the dragon's profile and click 'generate code' then copy the BB code) and then mention somewhere what kind of commission you like. It'd also be a great help if you tell me whether you'll pay full price beforehand or just half-price. (Don't actually pay, just write it down until I tell you that you can pay).
Example:
I'd like a chibi full color and shading for my dragon, Orion! I'll pay full price when you give me the green light :) Thank you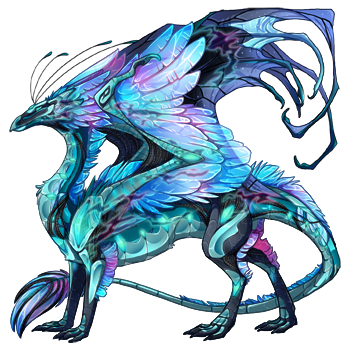 if you read the entire thing, congrats and thank you, I appreciate it :)
sooo yeah. That's a wrap, folks! Hope y'all enjoy this :) Wish me luck!
º*:.. Pinglist! (For my own use) ..:*º
--> Eiyora
--> Mareanie
--> Snivy88
--> mooncakefestival
--> Embyrs