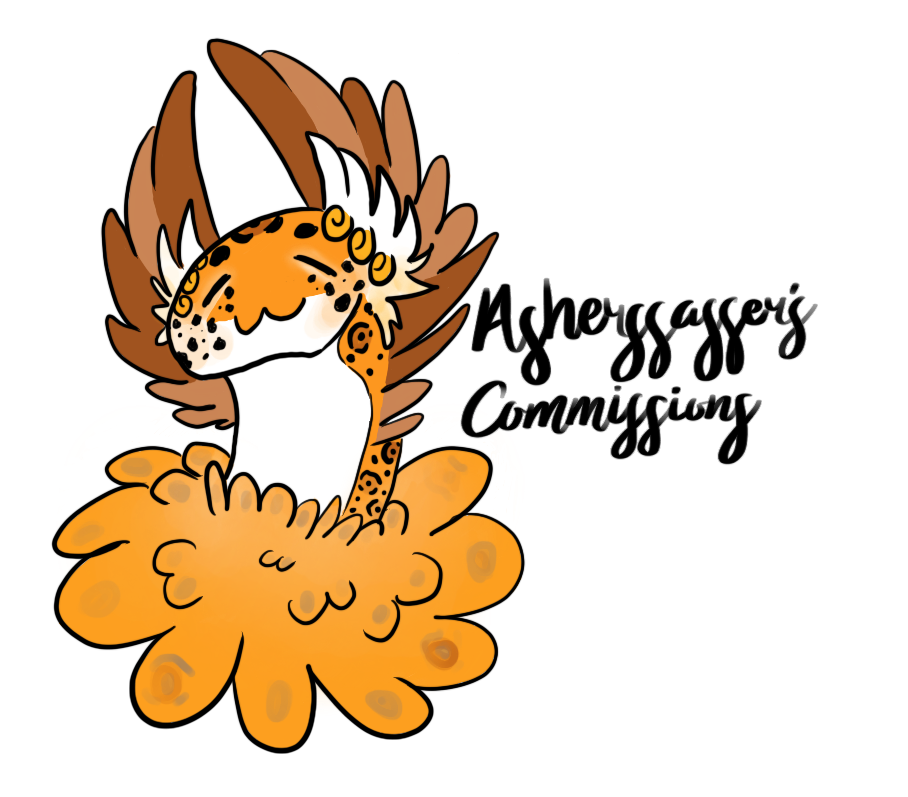 Hi there! I've never really done art commissions before so bear with me. :> (P.S. I'm also very sloww, sorry)
OPEN | OPEN FOR PINGLIST | CLOSED
Shop re-opens after closing sporadically!
Pricings:
Some Rules:
- One Commission per person, please
- Additional characters +50% of starting price
- Complex genes add an additional fee
- Skins are an additional 15kT
- Accents are 10kT unless not visible in the piece I'm doing, and then there is no additional cost
- Pinglist only for first two hours of opening
- All apparel will be included unless specified otherwise
- Pre-paid for commissions are prioritized
- Please send payment as soon as you receive the lineart
- Want to add something in? (I.e. dragon holding a cup of tea, knitting, etc.) Just let me know and I'll do my best :)
- I will accept mixed payments according to lowest AH price
- 1g:1000T ratio
- Discord Server peeps get 20% off
- Earth friends get 15% off
- Please let me know if you get the discounts as well :)


Order form
Code:
[b]Dragon[/b]: [B]Style[/b]: (line art/bust) [B]Other notes[/b]: (expression, apparel you don't want in there, etc.)
What I won't draw:
- NSFW (Not safe for work)
- Backgrounds/Foreground

What I will draw:
- OCs
- Furries
- Dragons
- Gijinkas
- Not sure? Just ask!
Quote:
Complex Genes:
5kT additional cost
- Jaguar/Rosette
- Jupiter/Hypnotic
- Giraffe/Hex
- Phantom

10kT additional cost:
- Petals/Butterfly
- Poison/Toxin
- Starmap/Constellation
- Lionfish
- Mosaic

15kT additional cost:
- Crystal/Facet