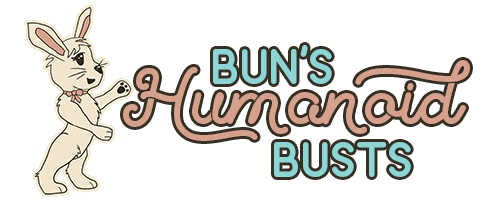 Welcome to my new and improved art shop!
What am I selling?
Humanoid busts only!
This means no dragons, no anthro/furry, no mecha or other type characters. (For good reason, ya'll can see my bunny up there >.>) I will only be drawing them from the chest/shoulder area on up.
There will be only two options to chose from when you order: Lineart Only and Colored/Shaded. Examples of these can be seen down below. Please only order for one character at a time. I will not be doing any couple art.
Please note that I only open 3 slots at a time, and it takes me 1-2 months to get through those three slots because I'm a busy person! Because it can take me so long, please feel free to check in on your order if you're at all concerned.
Cool, But for How Much?
Prices are likewise very simple!
Lineart Only will cost 125g and Colored/Shaded will cost 250g.
I prefer payment to be made upon delivery of your art.
Sketches can be provided upon request, but otherwise will not be. If you get your art and need something changed, that's all fine and cool! If it's a
simple change
(color, forgotten important detail, etc), it's
totally free
. However any
complex changes
(stuff that will change the actual lineart, complex stuff that was not shown in references) may incur a very small
fee of 10g
.
If you do not have a visual reference of your character and instead only have a written description, or say, a dragon you want me to design a humanoid form for,
any pure designing of the character will cost an extra 50g
. Alterations to an existing design are free.
How About Some Examples?
Lineart Only Example
125g

Colored/Shaded Example
250g
softBUN not softBURN - please make sure it is spelled right when you ping me!