Currently closed for renovations!
Will be removing sketched commissions and eyeshot commissions. Intro may be removed entirely. Simple commissions may be removed.
All examples will be changed, as I now only draw on the iPad.
ToS will be updated.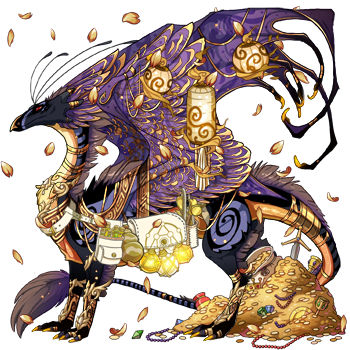 "Hello! My name is Mimic, and I'll guide you through the commission process. Shall we?"

"Before we properly start, however, I want to give a quick shoutout to a dear friend, @JustaRev for helping us make our thread as nice as it could be."
---
"This is Lovely. She draws simpler stuff with thicker lines and typically does soft shading. Her drawings are typically done in one or two sittings, and she tries to focus on one drawing at a time."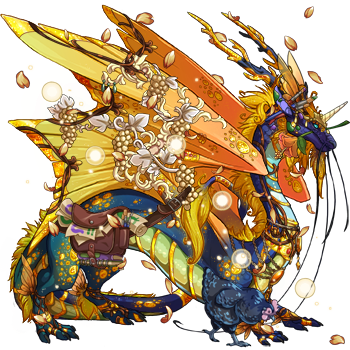 "This is Borodante. He's the main artist here, specializing in thin lines, hand drawn scales, and high detail pieces. He draws slowly, though he tries to keep his focus on two or three drawings at a time, so that could be to blame."

"The two of them often collaborate, whether it's using thick lines and scales, or one of the two just needs a bit of help."
"Before we get into our prices, we would like to point out that we don't draw NSFW, out of Flight Rising OCs, or tentacles. I apologize."
---
Terms Of Service
Prices depend on the complexity of the piece/dragon.
Payment needs to be sent before I start the commission.
My PayPal is
Enkue42@gmail.com
Please do not send the money until I give the go-ahead!
I do commissions in the order of which they were commissioned. However, if I have a hard time thinking of a pose, I will work on the next commission until I come up with one.
There is no slot system. Commissions are open to everyone and all dragons, and I'll temporarily close them when I'm getting a bit loaded.
I'm only accepting FR dragons! I apologize for the inconvenience!
Wishlist Terms Of Service
I'm not at all picky about what skin you get me! I'll happily accept it, whether it's on the wishlist or not! Un-used skins are close friends.
If using mixed payment, the skin/apparel will be dependent on the AH price.
Example: If your commission total is 20,000T, and the skin/apparel is 10,000T, you will need to send another 10,000T.
If it's a full skin/apparel payment, my comment will go similarly to:
"That'd be 300G/300KT worth of skin!" meaning you can either get one 300g skin, or more cheaper skins that fill up the value when totaled!
Blueprints follow the same rule.
Apparel will go by the LAH as well.
If you see a skin listed twice, please let me know!
---
"If there's any confusion, please don't hesitate to let any of our artists know.
One thing I want to note personally, is that partial payments aren't allowed. All payment should be sent up front, if you would please. All of the payment will be sent to the vault, even skins, and I have set myself up to guard everything so refunds can be given if necessary."
---
Illustration Commissions:
Fullbody Prices:
5,500,000-7,00,000T, 5,500-7,000G, 55-70$, skins/accents
Extra dragon = 3,000,000T, 3,000G, 30$
Headshot Prices:
4,000,000-5,500,000T, 4,000-5,500G, 40-55$, skin/accents
Extra dragon = 2,000,000T, 2,000G, 20$
---
CLOSED
Complex Commissions:
Fullbody Prices:
2,500,000-3,000,000T, 2,500-3,000G, 25-30$ multiple/rare skins/accents
Extra dragon = 1,000,000T, 1,000G, 10$

Headshot Prices:
2,000,000-2,500,000T, 0,000-2,500G, 20-25$, multiple/rare skins/accents
Extra dragon = 800,000T, 800G, 8$

---
Simple Scale Commissions
Fullbody Prices:
1,500,000-2,000,000T, 1,500,2,000G, 15-20$, Skins/accents
Extra dragon = 400,000T, 400G, 4$, skins/accents

Headshot Prices:
1,000,000-1,500,000T, 1,000-1,500G, 10-15$, Skins/accents
Extra dragon = 300,000T, 400G, 3$, skins/accents

---
Simple Commissions:
Fullbody Prices:
1,500,000-2,500,000T, 1,500-2,500G, 15-25$, multiple/uncommon/event skins/accents
Extra dragon = 600,000T, 600G, 6$, skins/accents

Headshot Prices:
700,000-1,500,000T, 700-1,500G, 7-15$, skins/accents
Extra dragon = 400,000T, 400G, 4$, skins/accents

---
Sketched Commissions:
Fullbody Prices:
700,000-1,000,000T, 700-1,000G, 7-10$, Skins/accents
Extra dragon = 500,000T, 500G, 5$, Skins/accents
Headshot Prices:
500,000-700,000T, 500-700G 5-7$, skins/accents
Extra dragon = 300,000T, 300G, 3$, Skins/accents
---
CLOSED
Eyeshot Commissions:
Prices:
200,000T, 200g, 2$, skins/accents

---
Please use this form:
Dragon:
Commission type:
Details (Does your dragon have a certain horn/body shape? Do they never smile? etc):
Payment (USD, Gems, Treasure, skins, or mixed):