@
Ozie
Hi! I'd love to request a slot if you have one open for my girls Dolor and Lilin (joint lore, 2 dragons, 18kt):
1. Each have descriptions in their bios: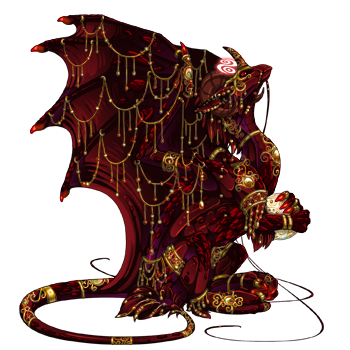 2. Dolor's freedom! She's been locked up by the clan in the old library for her multiple crimes against dragonkind, but she wants out and her servant Lilin wants to help her for the drama/attention.
3. Lilin
loves
attention to the point she'll purposely self-sabotage to get more of it. She will happily throw a wrench in the plans/tease Dolor/etc if she finds it funny. Also, the clan has heavily warded the library to the point it would need plenty of time or knowledge to disable the spells.
I'm fine with however much of a story you'd want to write of her attempted escape (you can choose if she actually succeeds or not). I think I've filled out the form/read the rules correctly, but please ping me/PM me if you need anymore information :)