Hey guys! I just wanted to let you know that this shop is frozen in time. I need to work on my own lore and I really need to get my head out of all these requests. Unfortunately life has gotten way too crowded for writing for others. :'( It sucks to have to do this, but this shop is on a hiatus until I can get my head back on straight. I'm so so so sorry. But I just don't have the willpower anymore. It's too overwhelming right now.
CayCay's Lore Store
Hi! I've decided that I want to write lore for other dragons, as it's great practice and helps me figure out lore for my own. My writing style is... well, it's mine. This is why I ask for specifications. So we both have the same idea. Unless you want a surprise. I'm cool with that too.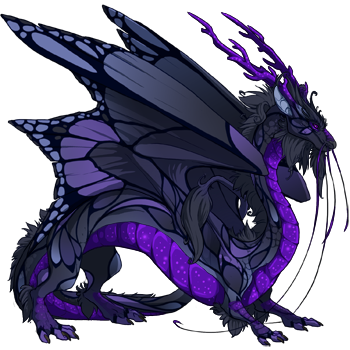 That's Clockwork, our new Scribe. He may be strange, but he loves stories so much, and adores making them up. That's why I've chosen him as my helper. He will be putting the stories we write in our main scroll, where you'll be able to view them any time. They'll be located somewhere below this post.
Now, if you give me a base summary or let me start from scratch, that's up to you. I will be charging different prices for a fully written piece of lore, which you can code into a form if you'd like to. I'm currently working on giving all types of lore examples, which you can find in the bios of the dragons I post below.
You pay after I deliver your lore to you, and I expect you to be honest and actually pay when I ask you to. I don't like to be taken advantage of.
Types of Lore
:
Lack Pack
- a single paragraph describing a quick history and the brief personality:
4kt
Headcanon
- a few paragraphs involving a simple headcanon:
6kt
Classic
- a bio including a history and personality, usually a few pages long:
10kt
Scene One, Scene All (SOSA)
- a scene or two from the dragon's past that tells you a lot about them:
10kt
Emotions and Stuff
- a song or poem for your dragon (Specify- all poems will be song length unless otherwise requested)
10kt
Stalker Status
- a complete form including as many categories of your choosing:
20kt
Storytime
- a full on story including settings, characters, and other elements of a short story (specify point of view):
30kt
Novel
- a very long short story that truly goes into detail and really lets people get to know your dragon:
75kt
(at least 5000 words)
Or a combination of these. We can negotiate price for that. I also offer custom, which we can price after you tell me what you would like. I TAKE ART AND LORE TRADES AS PAYMENT.
Please specify if you'd like first person point of view for any of these!
Do NOT rush me. I have a life outside of FR, and seriously painful home problems. Two to three days is expected, but please don't be pushy until three weeks have passed. That's when you truly deserve an explanation and apology.
Form For Request-
Dragon Name:
Dragon Picture:
Lore Type:
Necessary Information:
Completed Bios
:
@.Pikavee's
Blackmagic
@.zzzhorses's
Firelord
,
Aspen
,
Stella
,
Curiosity
,
Evarado
and
Copperclaw
@.Lolliipop's
Wan
@.Spiritclaws's
Lilacsky
,
Amberstreak
,
Amythestfeather
, and
Cloudmist
@.Theoretically's
Othim
,
Plethora
,
Kogarashi
,
Sylve
,
Kohaku
,
Metanoia
,
Yuanfen
and
Delirium
@.CinnamonBun's
Smae
@.Deki's
Adonis
@.Solaleon's
Alibaba
@.doglover101's
Agent
Affiliates:
Spiritclaws's Art Shop:
http://www1.flightrising.com/forums/art/2122878
NightTerr0rs's Art Shop:
If you'd like a bio, let me know and I will write one up for you. Include in your request a summary of what you're looking for and a picture of the dragon. Then I'll get it done as soon as possible, within two to three days. It is half priced if you're dissatisfied, and it will be fixed for free.
I've opened a VIP list. There are several ways to be on it.
1. Spend a total of 100kt on bios here. (This can happen over time. I have records of who purchased what, so you don't need to spend that much all at once.)
2. Buy a hatchling from my hatchery and pay for lore for it.
3. Draw one of my dragons and send me the art.
4. Wear my banner.
5. Give us a bump every other day for a month. (Let me know before you do any of these that you'd like to be a VIP)
Code:
[url=http://www1.flightrising.com/forums/art/2110909/1][img]https://i.quotev.com/img/q/u/17/3/11/hizyp2jgk7.jpg[/img][/url]
Benefits of Being a VIP:
- your lore will always be completed first, no matter how long the waiting list is
- a 10% discount on any lore
- free lore when requested on national holidays, such as Christmas or Thanksgiving
- and the option to write CayCay's Lore Store VIP in your signature or a dragon's bio
VIPs:
@.DawnHiggy
@.NightTerr0rs
@.EmmyBean
@.FlailingKitty
No need to ping me anymore, guys! I subbed.
*I don't know how to code and format, so unless someone wants to pm and explain it, that bit will be up to you. :)*
Pinglist for When I'm Open:
LadyBoots
SpudFarmer