Status: CLOSED
* Closed - But you can still subscribe to the waiting list! Just send me a message! *

Please be patient with me, I'm currently only drawing at the weekends because I'm working from monday to saturday.
| | |
| --- | --- |
| | "Hey there! I'm Pixie and this is pittysoares' art shop. Down below you can find examples, the prices and everything you need to know. If you want to order a piece of art just write it here and ping pitty." |
Welcome to my art shop!
I finally found a bit time to create my own art shop. Feel free to look around and order something if you're interested.
Currently I'm only taking treasure and gems, soon you'll also be able to pay in special items.
Slots
I'll always open 3 slots for treasure and gem orders at a time - so nobody has to wait for too long until they get their art.
GEM SLOTS
TREASURE SLOTS
MIXED PAYMENT SLOTS
Order Form
You can order right away when there are slots left; if the slots are all full you can ask to be put on the waitlist.
Quote:
@
pittysoares
Character:
(a link to your dragon's profile, your charahub page, a picture or something like that)
Kind of art:
(dragon/gijinka/OC/chibi + sketch/colored sketch/lines ... + headshot/waistshot; I'm currently only drawing chibis and OCs in a cute way in the fullbody version (because I'm not comfortable drawing fullbodys without the cute-style atm xD))
Pose/Expression:
(pose for the chibis and waistshots)
Apparel:
(yes/no; if yes then please tell me what kind of apparel; !!Free for up to 3 pieces of apparel - every additional piece is +10kt!!)
Skin:
(yes/no)
Infos:
(something about the dragon/OC)
Extra:
(something extra like their familiar, a simple bg or something like that)
Payment:
(treasure/gems)
Example:
Quote:
@
pittysoares
Character: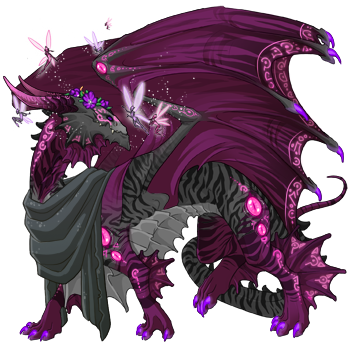 Kind of art:
Dragon + Lineart + Coloration
Pose/Expression:
Winking and looking cute while drawing on a piece of paper
Apparel:
Her mantle, a little purple beret with a purple flower attached to it
Skin:
Yes, the one she's currently wearing
Infos:
Pixie is a cute artist
Extra:
Two little diamond-stars besides her wink, additional eye on her forehead (pink)
Payment:
Treasure