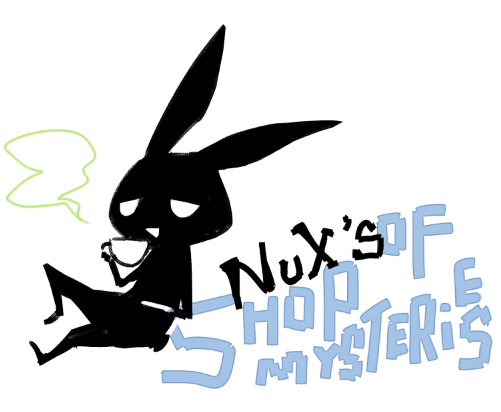 Hi I'm NuX/Yvie and I want to make some dragon kachings.

Here I offer coloured headshots.

You can visit my art blog or dA for style reference.

I draw almost anything.

Feel free to try me.

☕

ACCEPTED OFFERS wrote:

✪ Treasure/Gems: Minimum 500kT / 1300G
Higher offers appreciated.

✪ Dragons/Items: I may be very picky!


- wishlist -

✪ Skin: --

✪ Familiar: --

✪ Breed & Gene Scrolls: --

✪ Items: --



OPEN SLOTS wrote:

✪ Slot I: [closed]

✪ Slot II: [closed]

✪ Fairy Godmother Slot: [closed]



ORDER FORM wrote:

[Character Ref] Attach images

[Character Description] Personality, etc... A very short summary would do

[Additional Requests] I can do stuff like anonymous delivery /wink

[Offer] I will start on your art once the trade has been completed




Orders are not first come first serve.

I may review the orders and take the ones that suit my needs at that moment.

Please wait for a confirmation reply after submitting your form.

☕



[PING LIST] @Amynelly @Selfishly @Erdgeist @Merlin @swine @Drachenschwinge @Azure @Jennvin @Bluedragon @Wilwari @shadowpup88 @Kibame @tifalockhart @Sacnite @MoonGoddess @Yandere @Hitsugaya @AmaimonEarthKing @Hips @stamp @AlexiaSilver @Carrotstick @Ryou @sammey