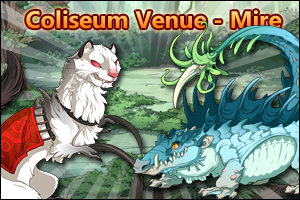 The Mire:
New Food, Trinkets:
The denizens of the mire carry a wide variety of new items and riches to discover. There's 15 unique items dropping from this swampy land:
Can you find them all?
Rockbreaker's Ceremony Skin Contest:

Marketplace Skins:
Two new skins are now gracing the
gem marketplace
. If you'd like to give your fae dragons a beautiful new coat of paint, be sure pick them up a copy!
The Flight Rising Deviantart Group: