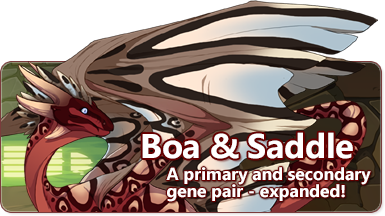 Modern dragons begin displaying an ancient twist! What was old is new again!
[Image Description: Banner reads "Boa & Saddle: A primary and secondary gene pair - expanded!" A wildclaw dragon with a feathered crest displays the large, multi-colored saddles of Boa & Saddle in shades of marron and latte.]
---
Boa & Saddle
Once only seen on select ancient dragons,
Boa and Saddle
are now appearing on modern breeds and many other ancients. This primary and secondary gene can be found in the
treasure marketplace
.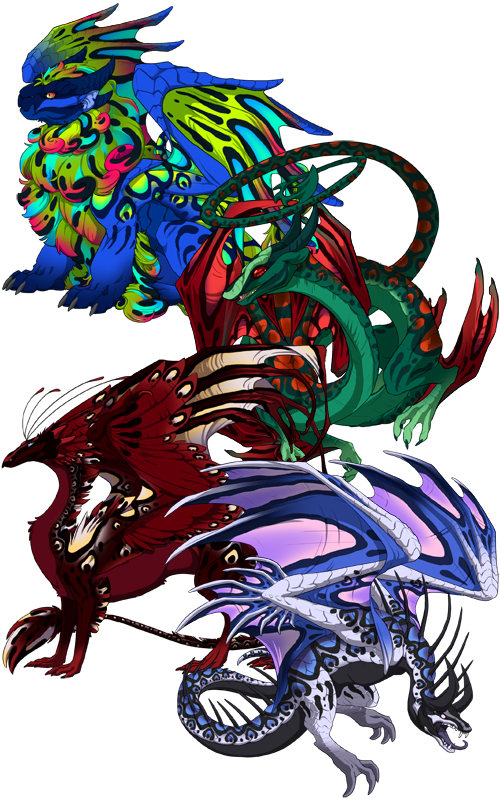 ---
Riot of Rot Skin Contest
The tenth annual Riot of Rot will begin on October 22, 2023, and we're running a skin and accent contest in celebration
Click here for more information!