Dragons arrive at the Silk-Strewn Wreckage to help mitigate the damage of invasive glow-worm swarms in
today's update

[Image Caption: The banner reads "Silk Strewn Wreckage: A coliseum venue featuring all-new familiars & iems. It shows a colony killer familiar. This rogue-type insect is weraing a mask and dashes onto the scene. Behind it are wood-framed ruins overtaken by silken cocoons.]
---
Silk-Strewn Wreckage
Today we have launched a new Coliseum venue, the
Silk-Strewn Wreckage
. This level 10 venue is now available for dragons who have undergone the trials of the Training Fields and traversed the Sandswept Delta.
Invasive glow worm and fire grubs have gorged upon massive amounts of flora and are preparing to pupate. Once they emerge, flighted and famished, they will continue to consume and proliferate. Large concentrations of these grubs have nested in the
Silk-Strewn Wreckage.
Dragons and Beastclans alike have come to control the population of these insects before they can do more damage, and to harvest the silk that they produce.
---
New Friends & Foes
Dragons who battle in the Silk-Strewn Wreckage may come home with new friends and resources for their clans.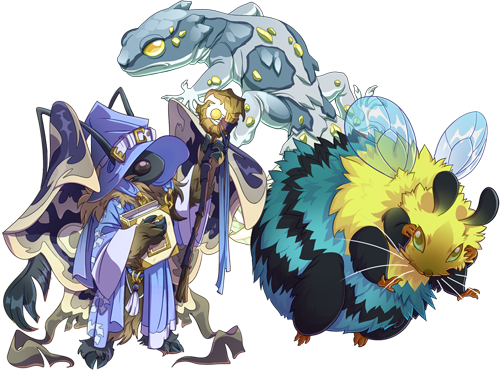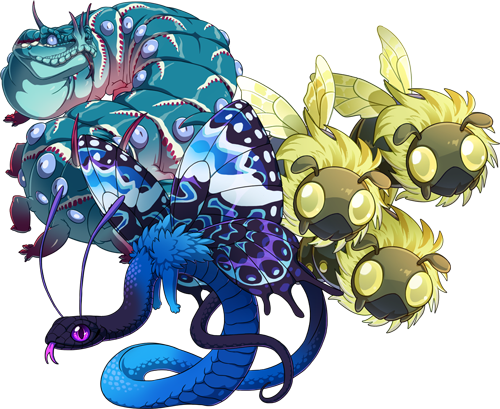 ---
Starfall Celebration Skin Contest
The eleventh annual Starfall Celebration will begin September 24, 2023, and we're running a skin and accent contest in celebration Artists have until the end of the 21st at 23:59 server time to submit an entry!
Click here for more information!

---
Additional Updates