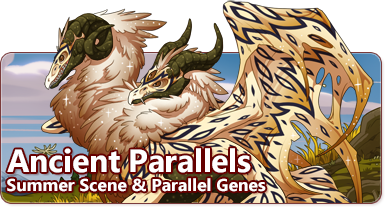 In this picturesque summer scene, ancient dragons stand out!
---
[Image Caption: A banner image with the text "Ancient Parallels: summer scene & parallel genes". The image depicts a summer scene with golden grass, dandelion seeds in the air, a blue sky, and a large tree. A two-headed aberration dragon is displaying a sparkling glimmer underbelly and horns, and a sparkly, wild, jagged gene called flaunt and flair across its body and wings. The dragon is in various gold tones.]
Ancient Genes
Additional genes are now available on some ancient breeds!
Glimmer
is now available for Aberration, Banescale, Gaoler, and Veilspun dragons and can be purchased in the
gem marketplace
. Flaunt and Flair are now available for Aberration and Gaoler dragons and has a chance to stock in the
treasure marketplace
.
---
Seasonal Scenes
Joining our selection of items that changes with the four seasons (summer, autumn, winter, spring) a new seasonal scene for Summer has now been added! This scene is available for purchase in the the
Marketplace
from June 22 until September 22, when the autumn selection rolls in.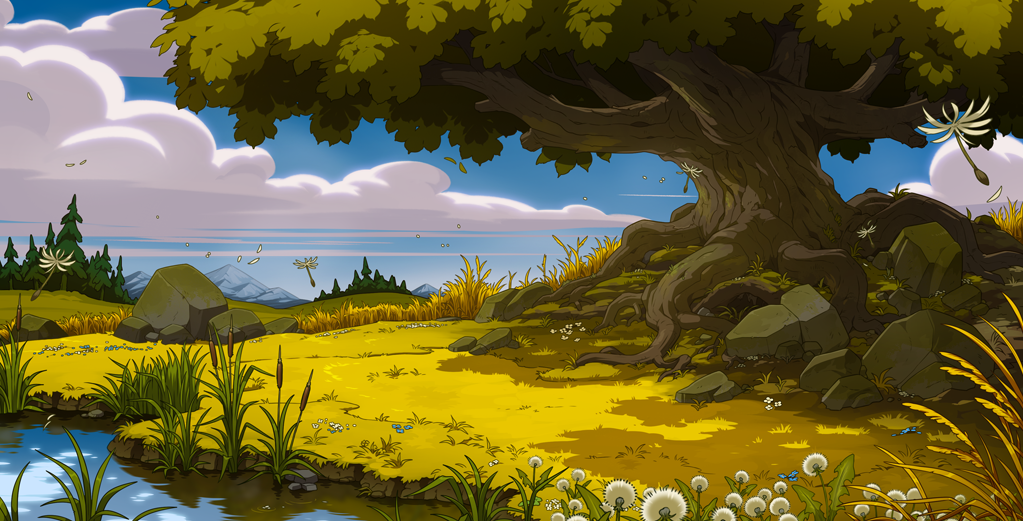 ---
Thundercrack Carnivale Skin Contest
The tenth annual Thundercrack Carnivale will begin July 24, 2022, and we're running a skin and accent contest in celebration!
Click here for more information!