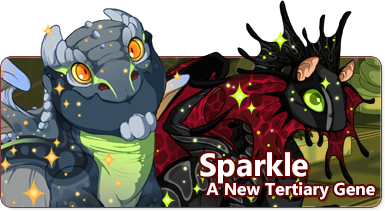 The dragons really shine in recent developments.
---
Tertiary Gene: Sparkle
A tertiary gene that lets your dragon shine! Sparkle is a gene that applies sparkles and twinkles across your dragon in their tertiary color. Sparkle is available for all current modern and ancient dragons. These genes are now have a chance to stock in the
treasure marketplace
.
---
Greenskeeper Gathering Skin Contest
The ninth annual Greenskeeper Gathering will begin May 22, 2022, and we're running a skin and accent contest in celebration!
Click here for more information!