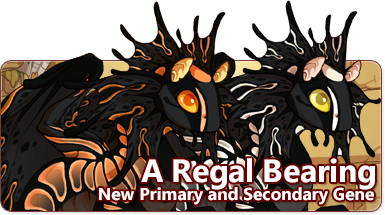 A new gene pair and familiar friend!
---
Pharaoh & Sarcophagus
Dragons of a regal bearing may choose to don these bold markings. Pharaoh & Sarcophagus allows a dragon's primary and secondary color shine through against a striking dark backdrop. These genes are now available in the
gem marketplace
for all modern breeds.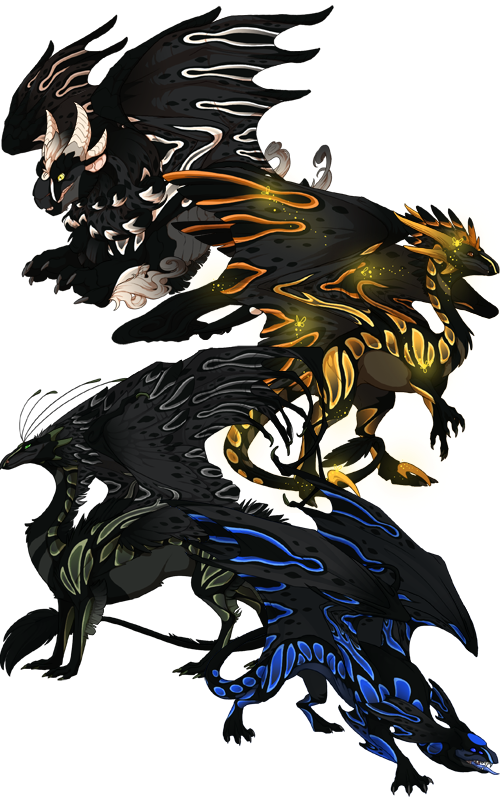 ---
Fiona's Hoard Family
Fiona continues to assist and collect rare and unusual familiars. She just can't say no to those big, small, multifaceted, sinister, or brilliant eyes when they look up at her!
Help Fiona take care of her familiars
and get to know them better. When you do so, you'll unlock new and exciting familiars for your own menagerie! New Fiona familiars and feats now available!
---
Crystalline Gala Skin Contest
The ninth annual Crystalline Gala will begin January 23, 2022, and we're running a skin and accent contest in celebration!
Click here for more information!