After several days of digging, Velya and her crew made the discovery of a generation: beneath the dry crust of Dragonhome, the
Obelisk dragons
shed their rocky exteriors and joined the realm as its newest
modern breed
.
---
Obelisks Unearthed
The
Dustcarve Dig
has concluded, and the great discovery turned out to be a
brand new dragon breed
created recently beneath our very feet! Thank you to everyone who participated in what we felt was a really exciting and collaborative experience. What a great way to kick off our eigth year!
New Lore: Subterranean Secrets
Discover the Earthshaker's urgent necessity for creating the Obelisk dragons. Manifested during a time of great elemental upheaval, this new breed steps out into world of Sornieth with an earthshaking divine duty to carry out.
New Modern Breed: Obelisk
With this update,
Flight Rising
is introducing its first modern breed in nearly six years, the
Obelisk
! While all participants of the
Dustcarve Dig
event received a
Dormant Obelisk Statue
(which spawns one adult Obelisk), it will be possible to purchase additional breed change scrolls in the
Treasure Marketplace
.
The Obelisk is an
uncommon
breed (possessing a
25
day breeding cooldown) that eats
seafood
and
insects
. It can breed with all other modern breeds and wear all existing apparel.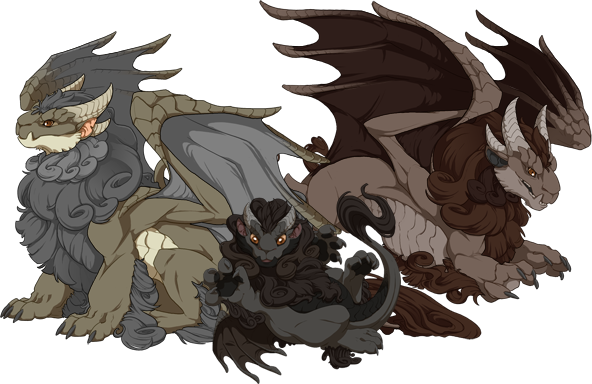 Obelisk Emoji and Vista
Obelisk Emoji and a Vista are now available. The vista can be found in the
treasure marketplace


---
Event System
We hope everyone enjoyed the
Dustcarve Dig
, which was possible thanks to an entirely new event system we call
Efforts
. Efforts are, as you know,
large sitewide campaigns
that all active players can participate in to find items, turn them in, earn rewards, and even experience a mini-story together.
Dustcarve Dig
was the first, but it will certainly not be the last event of this type. Now that we've developed the infrastructure for it, we can use it for new and exciting events in the future!
If you have any feedback for
Dustcarve Dig
itself or thoughts on improvements we can make in subsequent events, please let us know in the
Suggestions forum
or submit them directly to us through
Contact Us
using the 'Suggestions' category, and we'll be sure to take them into consideration!