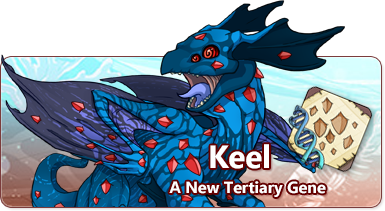 Colorful scales bloom across the hides of alchemists! Fiona continues to expand her menagerie!
---
Keel
Keel is a new tertiary gene that causes ridged scales in your dragon's tertiary color to sprout all over the wings and body! This unusual gene was recently discovered over at
Baldwin's Bubbling Brew by alchemists level 25 and above
!
---
Fiona's Menagerie Expands!
Fiona
has befriended several new familiars, and will bestow them upon those who have a great
familiarity
with those of their kind.
12 new feats are now available!
---
Wavecrest Saturnalia Skin Contest
The seventh annual Wavecrest Saturnalia will begin April 26, 2020, and we're running a skin and accent contest in celebration!
Click here for more information!