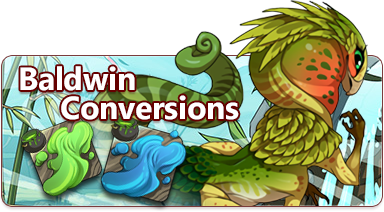 Transmute compounds into more compounds! There are new familiars and some housekeeping to explore.
---
Baldwin Reagent Conversions
Baldwin has discovered new ways to work with and produce reagents. Alchemists
levels 10+ and 20+ have access to new recipes.
These recipes allow the conversion of several common ingredients into a more unusual one, or a rare ingredient into more common ones! Reliant on the whims of fate no more, science perseveres!
Level 10
Level 10+ alchemists can convert goos, oozes, and sludge to other reagents of a different rarity. As an example, 3 goos can be converted into a goo of a higher rarity, and 1 goo can be converted into two of lower rarity.This allows alchemists with a stockpile of one reagent to be able to convert it into other reagents they may be lacking!
Green Goo
-->
Yellow Goo
-->
Orange Goo
-->
Red Goo
-->
Purple Goo
-->
Blue Goo
Level 20
Level 20+ alchemists can convert mucks and slimes to other reagents of a different rarity. As an example, 3 copper muck can become 1 silver or gold muck. 1 silver or gold muck can become 2 copper muck.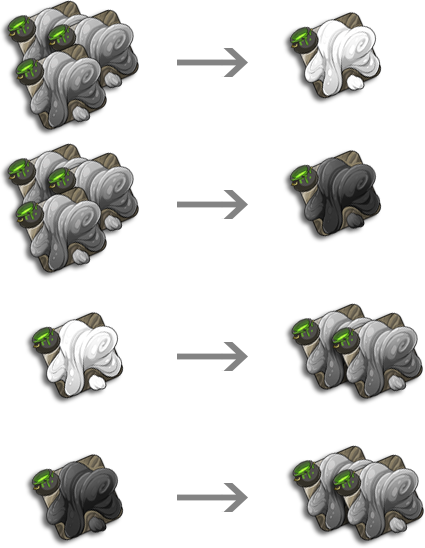 Fire up those cauldrons!
---
Brewable Familiars
Seeking to entice new dragons to the art of alchemy, Baldwin has made two new
Level 2
recipes available. Wouldn't you like to make a friend?
---
Crystalline Gala Skin Contest
The seventh annual Crystalline Gala will begin January 26, 2020, and we're running a skin and accent contest in celebration!
Click here for more information!
---
Cycling Items
The following items are available from
now until January 23 at 22:00
in the
gem marketplace
, after which point they will cycle out again for a period of time.
---
Additional Updates
Baldwin experience has been increased to level 27.
Baldwin now allows players to sort recipes by the transmutation item category.
Spearmint Poison on Banescales have been corrected.
Spearmint Toxin on Banescales have been corrected.
Weathered markings on Gaoler Males have been corrected.
Joxar's Spare Inventory crates now have a chance to yield items from Mistral Jamboree 2019, Wavecrest Saturnalia 2019, Greenskeeper Gathering 2019, and Brightshine Jubilee 2019.
The Coliseum venues link in the encyclopedia now links to the more up-to-date Game Database entry.
The Swipp link in the encyclopedia links to the swap stand trades catalogue.
The Breed Rarity article in the encyclopedia now has a link to Banescale dragons.
The Genes article in the encyclopedia now has listings and examples of all 2019 genes.