Dragons are looking more enchanting than usual, while new dangers lurk in Redrock Cove! Better expand those lairs in preparation...
Unicorn Magic
An enchanting new apparel set has been conjured! From now until
November 17th at 22:00
, this apparel has been discounted by 20% in the
gem marketplace
! After this time it will remain in the gem marketplace, but at its normal price.
Flaxen Unicorn Magic
Obsidian Unicorn Magic

Scarlet Unicorn Magic
Seaweed Unicorn Magic
Sunrise Unicorn Magic
---
Redrock Cove Updates
The beaches of have become a bit more crowded, as more marauding maren join the melee! These new enemies now have a chance of joining battles in
Redrock Cove
.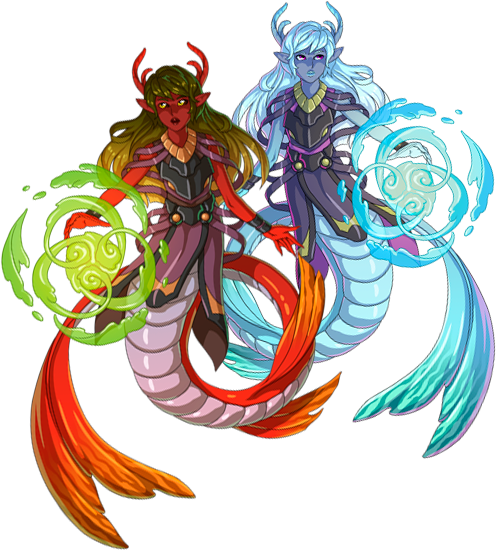 In addition, all opponents in Redrock Cove now have a rare chance of dropping the following items:

Starlight Unicorn Magic
---
Bubbling Beauties
Baldwin hopes to entice dragons into becoming alchemists by joining in the unicorn craze!
Alchemists level 24 and above
can now brew the following items:

Silver Unicorn Magic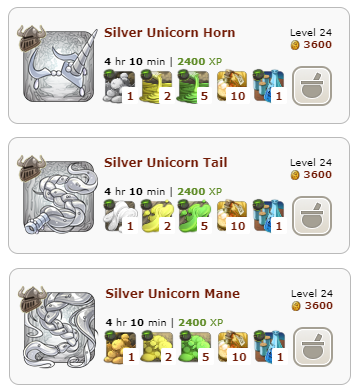 ---
Bigger Lairs
Dragon Clans with treasure to burn can now claim more territory and expand their lairs! Two new lair expansions are available, allowing dragon clans to house a maximum of
210 active dragons
!
---
Rockbreaker's Ceremony Skin Contest
The seventh annual Rockbreaker's Ceremony will begin November 24, 2019, and we're running a skin and accent contest in celebration!
Click here for more information!