Dragons are beginning to exhibit cloudy spots across their bodies and wings!
Leopard and Clouded
Leopard and Clouded are a primary and secondary gene pair that place soft spotted markings across your dragon's body and wings. These new genes are now available in the
treasure marketplace.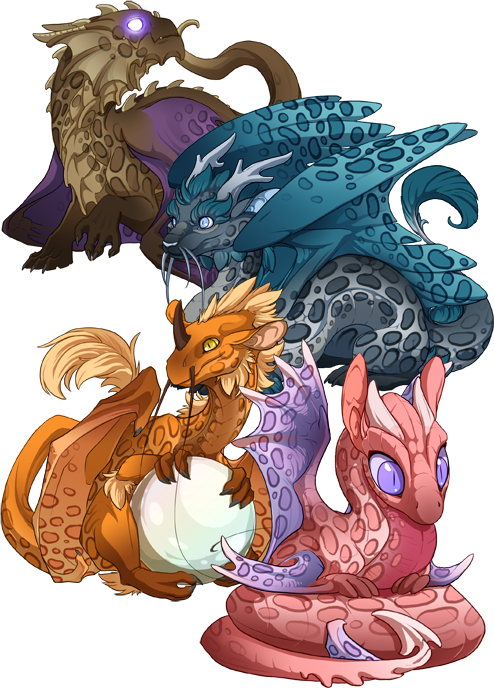 Galore's Glorious Gifts
Galore has several items he would like to gi
ft to the dragon clans of sornieth! From now until August 24th at 23:59 server time, Galore is offering the following items.
Seasonal Sphinxes
The changing of the seasons will continue to bring new seasonal items. In addition to our seasonal wind apparel and seasonal vistas, there are new seasonal familiars that will cycle in during their corresponding season! To kick things off we have the summer sphinx, which has a chance to stock now in the
treasure marketplace in large quantities
!
Flameforger's Festival Skin Contest
The seventh annual Flameforger's Festival will begin August 25, 2019, and we're running a skin and accent contest in celebration!
Click here for more information!

Achievements System Deactivated
The
Achievements System
has been turned off. This will allow us to work on a more robust replacement system. Existing achievement data has been saved.
In addition, we now display total
dragon count
in the
player header
.